Levi Ashford Jan. 13, 2022
Information about the unsolved homicide investigation of Levi Ashford.
About the Victim
Case #: 220003157
Case Status: Open
Location of Incident: 7640 Central Ave SE
Incident Details
Officers found Levi deceased outside a hotel room at the Albuquerque Inn. Levi had been shot during an altercation with an unknown person or persons in this same area just before he was shot.
If You Have Information
If you have information about this, or any other case, please contact Crime Stoppers. Crime Stoppers will never ask for your name and you will remain completely anonymous. The phone line is not recorded, nor is it connected to any caller ID device.
Call 911 for an emergency or a crime in progress.
Call (505) 843-STOP (7867)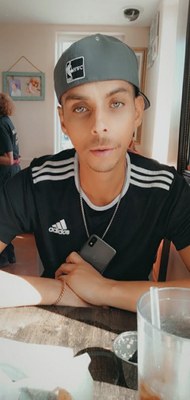 Family Story
What l miss most about my son Levi is his sense of humor and his Love. He loved the Lord with all his heart. My son was planning on buying 100 dollars' worth of pizza, with his next check, and we were going to feed the homeless and pray with them.

A couple of sweet memories is when we both went to Bible college together and the last time l saw Him He was listening to Creed - with arms wide open and he was worshipping God and dancing in my living room. He was so happy, and said this was His song!

If l could talk to him l would ask him what Heaven is like and tell him how much l Love and miss him. He was very giving and a wonderful uncle too, and he was funny.