Health & Social Services
The Health and Social Service Centers provide services to meet the health, food, clothing, education, and social service needs of the community.
Services
The City of Albuquerque provides numerous services to low and moderate income residents in the form of emergency food, clothing, utility and rental assistance, as funding is available. Some of the programs include:
Click the button to find out which location serves your area.
Look Up Your Center by Address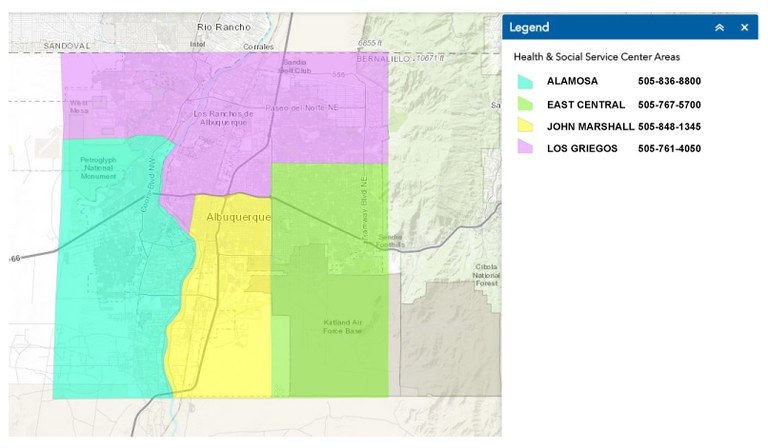 Each respective program has specific eligibility requirements in order to qualify for assistance. For more information regarding our programming, please contact the specific location that serves your area.
Health & Social Service Centers
Equal Opportunity Notice
USDA is an equal opportunity provider and employer. View the USDA non-discrimination statement.
Individuals who are deaf, hard of hearing or have speech disabilities may contact USDA through the Federal Relay Service at 800-877-8339 or 800-845-6136 (Español).