Robert Carbello Jan. 23, 2021
Information about the unsolved homicide investigation of Robert Carbello.
About the Victim
Case Status:
Case #: 210006148
Location of Incident: 700 Eubank Blvd NE
Incident Details
Police were called to Eubank BLVD over Interstate 40 and found two persons shot. One of them, Robert Carbello, passed away as a result of being shot.
If You Have Information
If you have information about this, or any other case, please contact Crime Stoppers. Crime Stoppers will never ask for your name and you will remain completely anonymous. The phone line is not recorded, nor is it connected to any caller ID device.
Call 911 for an emergency or a crime in progress.
Call (505) 843-STOP (7867)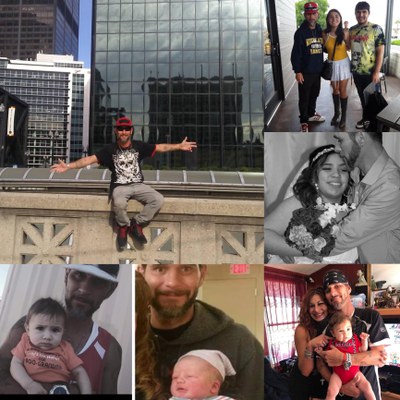 Family Story
My name is Charisma Moralez. Writing this is hard for me because I don't think you can ever be prepared to write something like this.

I miss my dad every day. I wish that he could watch his grandchildren grow, and I wish he had the opportunity to meet his grandchildren that were born this year. Everything's been different and harder but we're all trying and learning to get used to it.

I miss his laugh and his lectures and I even miss him bugging the heck out of me. I miss his smart remarks and so much more.

What happened to him wasn't fair but, is it ever fair you ask? What is one of my fondest memories of him? It's hard for me to answer that because all of the memories I cherish, any memory of him just being with us, being here, and enjoying life with us are the ones I love!

He was a jokester, he had a good heart but most of all he loved his kids, his grandbabies, and his family. He'd do anything for us! None of us are ever the best version of ourselves all the time, but even in his darkest moment he always made sure his kids and grandbabies had something for a birthday or a holiday; whatever the occasion.

I wish I could talk to him today and tell him I'm sorry I couldn't help him more, but I'm thankful for all the good memories and time. I thank him for walking me down the aisle on my wedding day. Neither of my sisters will get to experience that so I'm grateful. I'd also thank him for all of his help.

We love and miss you dad I know you're watching over us.