Brittany Ramirez Sept. 21, 2021
Information about the homicide investigation.
About the Victim
Case Status: Open
Case #:  210075139
Location of Incident: 1100 Central Ave SE
Incident Details
Early this morning, officers were dispatched to Presbyterian Hospital in reference to a female who was left outside the emergency room. Female had a gunshot wound to the back of her head. Security Officers told officers it happened just after 2:00 AM.
Meet the detectives working to solve this case.
If You Have Information
If you have information about this, or any other case, please contact Crime Stoppers. Crime Stoppers will never ask for your name and you will remain completely anonymous. The phone line is not recorded, nor is it connected to any caller ID device.
Call 911 for an emergency or a crime in progress.
Call (505) 843-STOP (7867)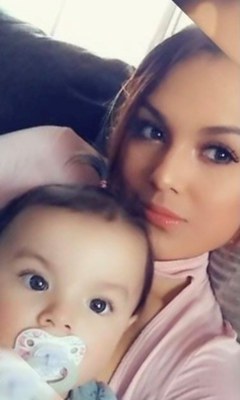 Family Story
Brittany Angelique Ramirez was killed in September 2021 at the age of 22. Brittany Angelique Ramirez was a beautiful young thriving young lady. Brittany was pursuing an education in the medical field at our local community college CNM. Brittany was also a mother Who she left behind at the age of three years old right before her third birthday A beautiful daughter that was the one thing she lived for and loved with all her heart. Brittany Will be missed by everyone especially her daughter that will never get to see her mom again.