Jeremy Clark Apr. 11, 2021
Information about homicide investigations.
About the Victim
Case Status: Open
Case #: #210027545
Location of Incident: 1358 Wyoming Blvd
Incident Details
A homicide callout was initiated at 1358 Wyoming Blvd NE. Responding Officers located a male subject deceased in an alleyway at the listed location.
If you have information about this, or any other case, please contact Crime Stoppers. Crime Stoppers will never ask for your name and you will remain completely anonymous. The phone line is not recorded, nor is it connected to any caller ID device.
Call 911 for an emergency or a crime in progress.
Call (505) 843-STOP (7867)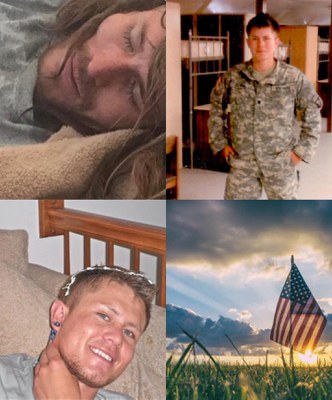 Family Story
Jeremy "JJ, J2, Jay" Clark's life was taken the day before his 35th birthday on April 11, 2021. He may have been homeless, but he was not nameless. His life may not have mattered to you, but it mattered to all who loved him. When you looked at him, you may have only seen a nuisance, but he was somebody's son, big brother, grandson, nephew, cousin, and friend. He was part of someone's life, and his death has left a big hole in someone's heart. We pray for justice for Jeremy every day and ask that if you know anything about his death, that you would find it in your heart to come forward and help bring closure to our family. We would like you to know, who Jeremy was before his life was taken.


Jeremy was a rambunctious little boy whose smile would say it all. Jay was very athletic and played soccer or baseball. When Jeremy was not playing sports, he enjoyed being a comedian and daredevil. You never knew what prank or shenanigans he would be getting into or what he would do to you next. After high school, Jeremy enlisted in the United States Army and served for 7 years. During his service, he received numerous, medals and awards. After serving in the U.S Army, Jeremy decided he would go back to work for the family business and also went to work for his uncle in Las Vegas. One thing about Jeremy was that if he set his mind to something he would get it done. His uncle shared that Jeremy decided he was going to learn morse code. Within a couple hours, Jeremy asked to be tested and was able to crack the code. Being the adventurous person, he was Jeremy came back to Albuquerque and set out on a 6-month wilderness exploration. Jeremy was determined and hiked the entire 2,190 miles of the Appalachian Trail. He enjoyed that time and had no problem creating new friendships and memories. Jeremy always had a love for the outdoors since he grew up fishing and camping at La Jara Lake every summer with the family.