Natalya Lorenzini July 3, 2021
Information about homicide investigations.
About the Victim
Case Status: Open
Case #: #210051599
Location of Incident: 415 Grove St SE #B
Incident Details
On 7/2/21 Officers responded to 415 Grove St SE in reference to a shooting call. When officers arrived, they found a female with one gunshot wound to her chest. Officers provided medical care. The female was taken to the hospital where she succumbed to her injuries. 
If you have information about this, or any other case, please contact Crime Stoppers. Crime Stoppers will never ask for your name and you will remain completely anonymous. The phone line is not recorded, nor is it connected to any caller ID device.
Call 911 for an emergency or a crime in progress.
Call (505) 843-STOP (7867)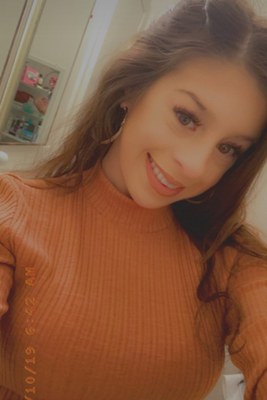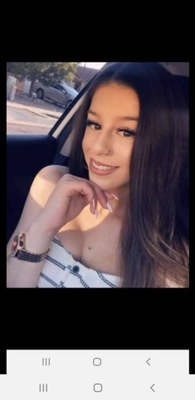 Family Story
Where to I begin, I cant believe I have to write this. Natalya oh how life has changed without you here. You were the third generation of strong Italian women, you were sweet, smart, funny and full of life. When you were a child you loved to play teacher with all your stuffed animals and your favorite was tinkles and mosey. You loved to play outside and had such a big imagination.

I remember you had spa day grandmas and you put cucumbers on your eyes then ate them and thought that was the funniest thing ever. We use to always go to park after I picked you up from daycare and would get food and eat and play at the park, also you and I would always read at night and that was a constant thing we did, you had so many books that filled an entire 3 shelf bookcase in your room, we still have those books Natalya, I was saving them for one day when you had children of your own. You and Grandma had your own special relationship and bond that would never break even up to the day you taken from us. You loved your family so much. As you grew up you loved to laugh and watch comedies and you had the best laugh ever. When you were 10 we got your dog marshmallow and hes still here with us but is very old now, boy you loved him so much.

You loved your bedroom so much and loved to decorate it different all the time, when you were a teenager you your walls covered in magazine pictures then as you got older you changed it to very girly and sparkly things, your bedroom is still is the same as you had it before you left on your own. I haven't changed a thing except now I have all these big frames with picture collages from your funeral that your best friends made you throughout the years. When you became a young adult and started CNM i was so proud of you and your grade point average so was good and I remember you still weren't sure what you wanted to do for a career but you continued to go and changed your major a few times. You became a beautiful young women despite the challenges.