Lawrence Anzures Aug. 12, 2021
Information about homicide investigations.
About the Victim
Case Status: Solved
Persons Charged: Javier Vargas Vazquez (Warrant for Arrest)
Case #: 210063640
Location of Incident: 2105 Louisiana Blvd NE
Incident Details
Javier Vargas Vazquez is charged with the murder of Lawrence Anzurez and the shooting injury of two other persons during an altercation at a Sports Bar and Grill restaurant, after an argument escalated.
If You Have Information
If you have information about this, or any other case, please contact Crime Stoppers. Crime Stoppers will never ask for your name and you will remain completely anonymous. The phone line is not recorded, nor is it connected to any caller ID device.
Call 911 for an emergency or a crime in progress.
Call (505) 843-STOP (7867)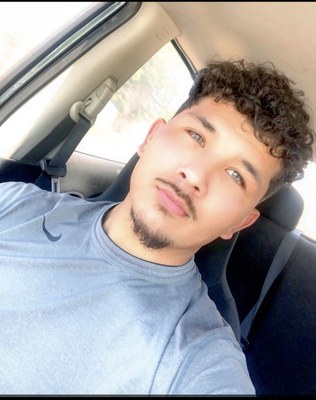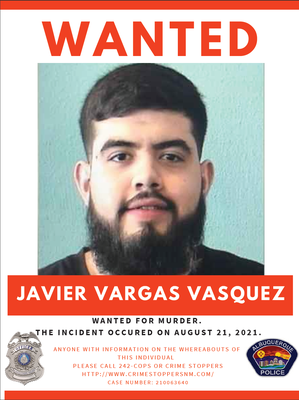 Family Story
What do we miss most about our son you ask? That's a tough question being that we miss EVERYTHING about him.

His big personality, the way he was extremely friendly with anyone and everyone he came across. He had a special ability to be able to turn someone's horrible day into an amazing day with just one conversation. He would make strangers laugh and call them his "friends". At times we had to remind him not everyone is your friend, but Lawrence didn't let that stop him from being himself and continued to welcome people of all shapes, sizes, and colors. Which explains why he had so many people in his life that knew him and genuinely cared about him.

Everywhere we'd go he knew at least one person, whether it was at a gas station, grocery store or restaurant they knew him by name. He was so proud to be known around the city, at times it was almost like he was famous. One thing about Lawrence was he was the most respectful, loyal person you'd ever come across.

If you needed him for anything he was there with no questions asked. Lawrence was the youngest of 3 boys yet he was the most respected. Although he was the youngest everyone looked up to him, even us as his parents. Lawrence pushed us to be a better version of ourselves every day. He had good in his heart and was such a hard worker and wanted everyone to be successful. As parents, we wanted to make him proud we are still striving for that.

We miss that big smile and those beautiful eyes! Those eyes were what he was most proud of, at times they were blue as the sky and others green like his emerald birthstone depending on what he chose to wear for the day.

If we could have a conversation with our baby we would tell him how proud we are of him and the man he became. We are extremely grateful to have had the best 30 years with the most amazing person. He was truly a diamond in the rough. We are thankful to him for always being there for us and ensuring we were never sad and always taken care of.