Enrique Leija Jan 26, 2021
Information about the homicide investigation of Enrique Leija.
About the Victim
Case Status: Open
Case #:  210006927
Location of Incident: 700 86th St SW (Towner Park)
Incident Details
Enrique Leija was shot and killed at a park during an online sales transaction, which may or may of not included contraband items.
Meet the detectives working to solve this case.
If You Have Information
If you have information about this, or any other case, please contact Crime Stoppers. Crime Stoppers will never ask for your name and you will remain completely anonymous. The phone line is not recorded, nor is it connected to any caller ID device.
Call 911 for an emergency or a crime in progress.
Call (505) 843-STOP (7867)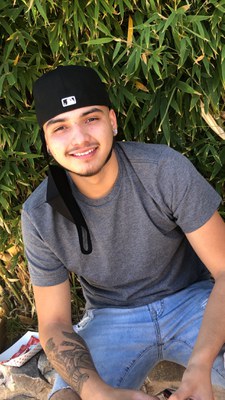 Family Story
Enrique was a selfless person, he had a smile to light up any room. He had a huge personality. He was a protector of his siblings. He was a protector of anyone, always just a phone call away no matter who needed him. He was the most respectful young man always holding doors open. Always quick to lend a helping hand to the elderly. Sometimes people even took his kindness for weakness. Enrique was also a mentor to the community, he helped coach his younger brother' football team. All the kids loved Coach Leija! While he was coaching, Enrique was going to high school full time and playing sports. Enrique was on his high school varsity baseball team. Enrique' loved and had a passion for baseball. Enrique' hopes and dreams were to graduate high school (which he did in May 2020) and to get excepted to college, try out and make there baseball team, which unfortunately he never got a chance to do so, partly due to COVID and because his life was taken before he would have a chance to do so.

Enrique loved hanging out with his family, playing baseball, going on random road trips and hanging out with his friends. On January 26th 2021 Enrique' life was taken away from all who loved him in a blink of an eye he was gone, for reasons unknown to his family and loved ones. Enrique had so much life left to give to the world. But all we the family have left are the "what ifs" and "what could have been." We can only imagine what and who Enrique could have been had his life not been cut short. I will never see my first born child get married, have children of his own or even grow old.

If I could talk to my son today I'd tell him I love and miss him dearly. Nothing will ever change that. In life we loved him dearly, in death we still love and miss him. Oh what I wouldn't do just to see that beautiful smile again and give him the biggest hug ever, I'd never let go. Enrique life mattered to his family, to the community and to his friends. Please help us get some answers and find the pea