Daniel Collins Aug. 21, 2020
Information about the homicide investigation of Daniel Collins.
About the Victim
Case Status: Open
Case #:  20-0066760
Location of Incident: 11600 Buena Ventura Dr NE
Incident Details
Daniel Collins was shot and killed by a man in a white dually truck that had just dropped him off. No one is currently charged in the case but the identities of both persons in the truck has been confirmed.
Meet the detectives working to solve this case.
If You Have Information
If you have information about this, or any other case, please contact Crime Stoppers. Crime Stoppers will never ask for your name and you will remain completely anonymous. The phone line is not recorded, nor is it connected to any caller ID device.
Call 911 for an emergency or a crime in progress.
Call (505) 843-STOP (7867)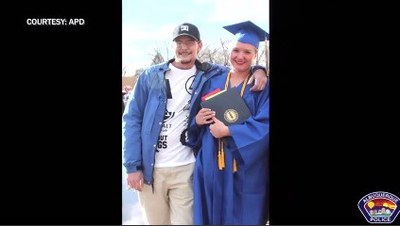 Family Story
Daniel had a lot of pride in everything that he did. As a child and adult he was being very meticulous about how he approached anything and everything! He was very kind and giving and would stop and help anyone who needed help. We are heartbroken and believe that he did not deserve to be killed so young. Daniel's murder has shattered has shattered our lives. He had so much to live for. Our faith has been the only blessing that has helped us through this difficult time. We hope that someday those responsible will take responsibility and that we will get justice for our son and brother.

The homicide occurred on August 21, 2020. Daniel was shot at 1:30am. The incident close to the intersection of Buena Ventura and Shirley St NE. Neighbors called 911 when they heard gunshots. APD was able to obtain some video surveillance of a white truck believed to be in the area at the time of the homicide.

Two people of interest have been identified, but If anyone has tips about this case, they are encouraged to contact APD's Homicide Unit at (505)924-6096 or you can leave a tip at Metro Crime Stoppers at (505)843-STOP(7867) or p3tips.com/531