Michael Craig Yarbrough Dec. 27, 2021
Information about the homicide investigation of Michael Craig Yarbrough
About the Victim
Case Status: Open
Case #:  210100181
Location of Incident: 313 Pennsylvania St NE Apt B
Incident Details
Michael Craig Yarbrough was found deceased in the burned trunk of a car in Belen, NM, but is believed to have been killed in Albuquerque.
Meet the detectives working to solve this case.
If You Have Information
If you have information about this, or any other case, please contact Crime Stoppers. Crime Stoppers will never ask for your name and you will remain completely anonymous. The phone line is not recorded, nor is it connected to any caller ID device.
Call 911 for an emergency or a crime in progress.
Call (505) 843-STOP (7867)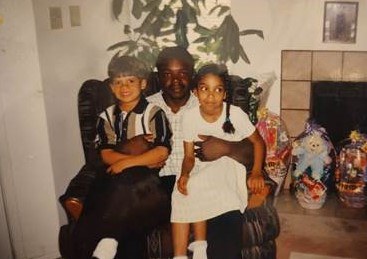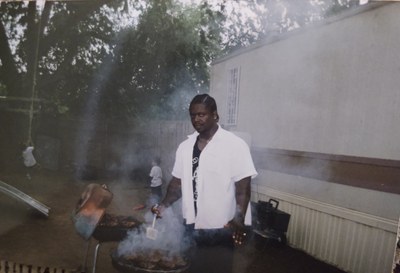 Family Story
I am so blessed to say that I have gotten to share an amazing bond with my father. There is truly no one like him in this world. Of course I am sure that's what most daughters would say about their fathers but I mean it, this man was good right down to his core. Anyone could tell you that he was good at a lot of things, a jack of all trades you could say. When he cooked you could literally taste his heart, soul, and love with every bite. He was a lyric genius when it came to music, and most don't know that he was also a real romance poet. However, the one thing he was the best at was being my father.

I was daddy's little girl to the fullest and he made sure that any path I would take in life would be coated in gold! Nothing but the best for his little girl. Man was I spoiled rotten and no one, not even my mom, could tell me nothing. He made me feel like I was the most important thing in the world that I could achieve whatever I set my mind to. He taught me the importance of education, the importance of goal setting and achieving those goals. He taught lifelong lessons of friendships and the importance of knowing when it's ok to let go. My father was my first best friend, we would stay up for hours playing video games. Spent hours upon hours at the movie theaters, we had to make sure we saw every movie there. He would even take me to do the feminine stuff, like get my nails done or take me shopping. Though, one of my fondest memories of him was when we caught a giant moth in the Treharris Mountains. He noticed it broke its wing and struggled. Though it hurt, he thought it was wrong to cage something so beautiful and innocent. I was afraid that it wouldn't live if we let it go, that's when he taught me that sometimes in life we have to fight to survive.

It may not always be easy and spreading your wings even if they're not broken could hurt a little bit. "But, baby girl", he'd say, "promise me you'll never stop fighting!" Losing my father has been difficult for me.