Daniel Bustos June 17, 2021
Information about homicide investigations.
About the Victim
Case Status: Open
Case #: 210046757
Location of Incident: 6012 Iliff NW
Incident Details
Officers were dispatched to a Shotspotter call at a motel near Coors and Iliff NW, and discovered that Daniel Bustos had been shot. Daniel passed away while being transported to the hospital.
If You Have Information
If you have information about this, or any other case, please contact Crime Stoppers. Crime Stoppers will never ask for your name and you will remain completely anonymous. The phone line is not recorded, nor is it connected to any caller ID device.
Call 911 for an emergency or a crime in progress.
Call (505) 843-STOP (7867)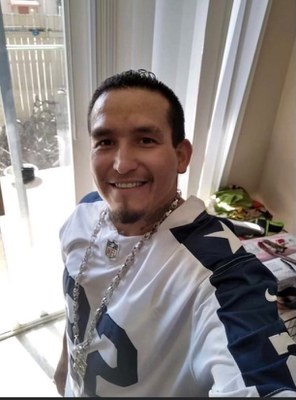 Family Story
Our family has suffered such a tragic and unexpected loss that has changed us forever!

Daniel was always there for his kids, family and especially me, his mom. When I was down or sad he would always reach out whether a phone call or a long walk.

He always brought a big smile to my face. Daniel loved spending time with his own two children. He had a kind heart and brought happiness to everyone he met.

We love him so much and I wish I could tell him that one more time. The news of his death has caused me so much pain, I still can't understand why.