Water Exercise Classes
See below for information on our Water Exercise/Therapy Classes.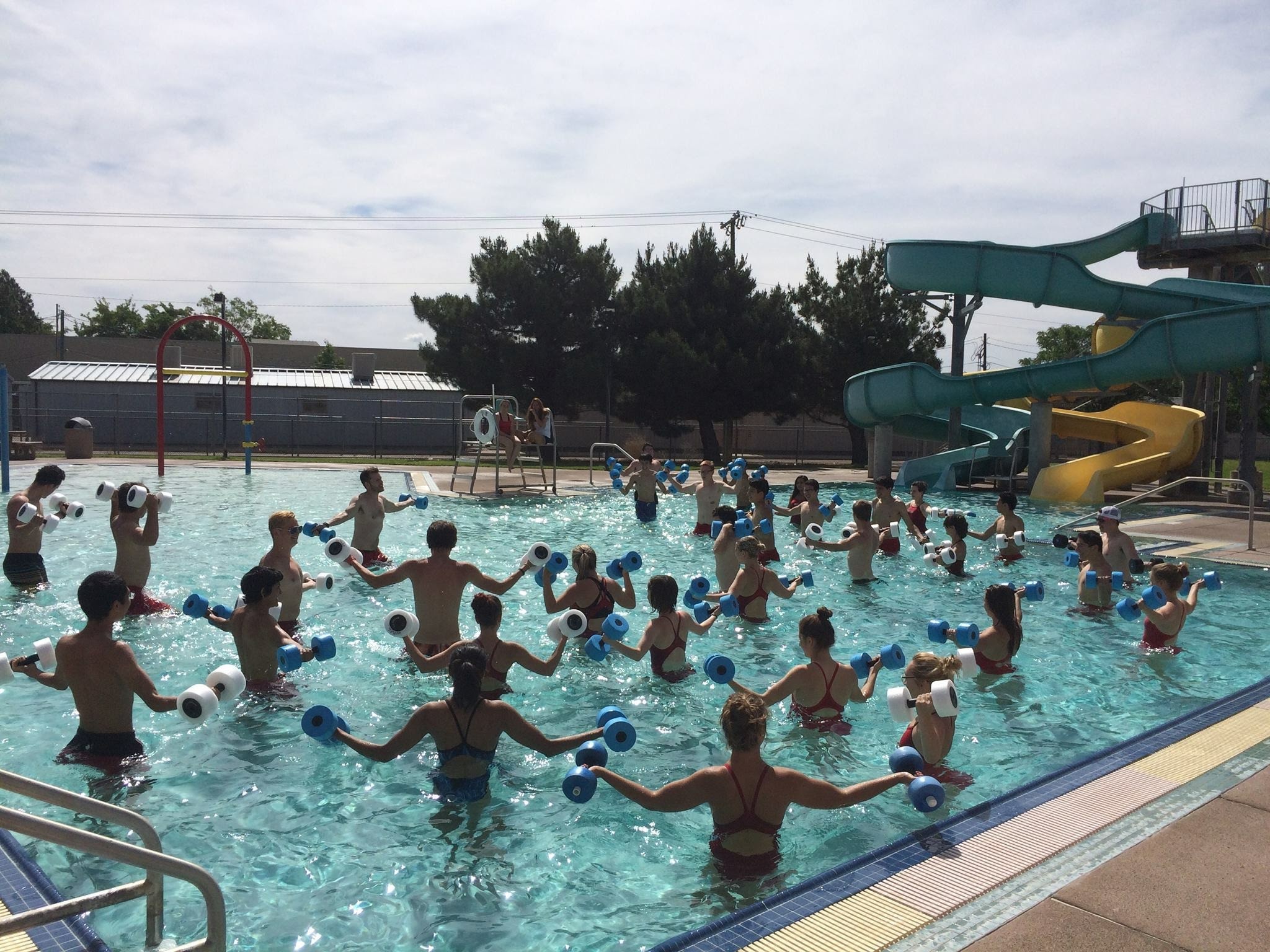 Prices are $3.25 per class, or you can buy a 10-class punch pass for $28 (the punch pass expires when you use the last punch) or you can buy a water exercise year pass for $215.00. Punch passes and annual passes can be purchased in person or online (play.cabq.gov).
Deep Water Aerobics: allows full range of motion with no impact on joints while treading the entire time with the assist of some floating weights.
Water Aerobics: Water aerobics (waterobics, aquarobics, aquatic fitness, aquafitness, aquafit) is the performance of aerobic exercise in water such as in a swimming pool. Each water aerobics class includes a warm-up, cardio and strength-training exercises, and a cooldown. Expect exercises like water walking, bicep curls, leg lifts, and water buoy moves. You won't be swimming, and most water workouts are done in the shallow end of the pool.
Water Therapy: low impact but still provides a wide range of motion with a natural resistance to the water.
Locations and times
Location
Days, Times
Water Exercise
Monday – Friday: 9 a.m. – 10 a.m.
Monday – Thursday: 6:30 –7:30 p.m.
Water Therapy
Monday, Wednesday, Friday Only
10:00 a.m. – 11:00 a.m.
Aerobics
Monday – Friday
9 – 10 a.m.
Monday, Tuesday, Thursday
7 – 8 p.m.
Aerobics
6:30 – 7:30 p.m. (Monday-Thursday)
Deep Water Aerobics
6:30-7:30 p.m. (Tuesday and Thursday)