Tingley Beach
Enjoy wildlife, fishing, picnics, and hiking just minutes from downtown Albuquerque near the Rio Grande.
Located adjacent to the Rio Grande Bosque, Tingley Beach consists of fishing ponds that are open to the public, free of charge. All anglers are required to have a New Mexico fishing license. You can purchase a fishing license here.  New Mexico Game and Fish representatives and/or ABQ BioPark Security will be monitoring for license compliance.
Tingley Beach also offers wildlife watching, paths for running and walking, and model boating opportunities.  
Please be respectful of other users, the environment and waterfowl by observing Tingley Beach rules and regulations.
Currently, all guests ages 2 and older are required to wear face masks and to maintain social distancing - 6 feet apart from others. Please do your part to help keep Tingley Beach safe and open.
Use of Tingley Beach is first-come, first-served. No reservations or timed-entry tickets are required.
Grilling is restricted during fire season and varies as fire risk changes.
Please note, the Train Station, Catch & Release Pond, and the Cafe are currently CLOSED. Guests are encouraged to bring their own food and beverage items, especially water. 
Fishing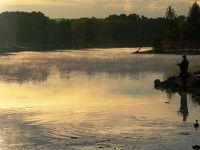 The Central Pond and Children's Pond were last restocked with catfish on July 30, 2020. The pond is restocked approximately every 3-4 weeks by the New Mexico Game and Fish Department.
Anglers ages 12+ need a valid NM fishing license. Admission to the ponds is free.
Explore, Boat, Relax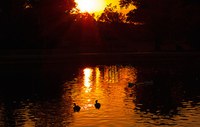 Pack a picnic and enjoy the outdoors.
Upcoming Events
Visit the ABQ BioPark Calendar
Latest BioPark News