Children's Pond
The Children's Pond is specially designed for kids ages 12 and younger!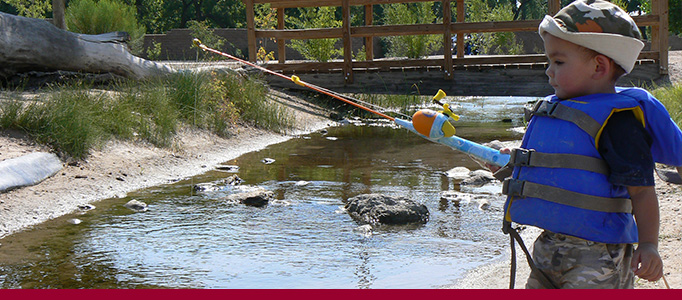 The pond is stocked with rainbow trout in the winter and channel catfish in the summer, just waiting to be caught by junior anglers.
You may accompany your child to the pond, but adults are not allowed to fish in the Children's Pond themselves.
There is a wheelchair-accessible ramp at the Children's Pond for children with mobile disabilities. Adults with a mobile disability accompanying children who are fishing may find it easiest to assist their children by fishing off the wooden dock at the Children's Pond.
Children's Pond Rules
Children 12 and younger only.
The bag limits are four trout per day and two catfish per day.
Live worms and insects and artificial bait may be used in this pond.