Central Pond
Whether new at fishing or a seasoned hand, try the teeming waters of Tingley Beach's Central Pond.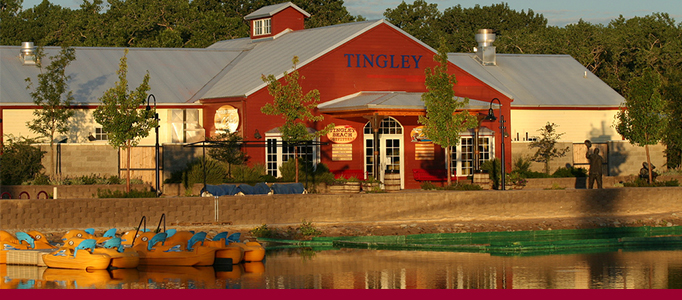 Central Pond, Tingley's largest water body, is designed for all ages.
It is stocked with rainbow trout in the winter and channel catfish in the summer.
The pond is also equipped with a wheelchair ramp in front of the Train Station.
More than Fishing
Walking paths and a fitness course surround the pond, and the grassy peninsula is perfect spot for a picnic.
Central Pond Rules
Bag limit is four trout per day and two catfish per day.
Live worms and insects and artificial bait may be used in the Central Pond.
Preference for the ramp is given to adults and children fishing with mobile disabilities.