Building Safety Resource Page
The resources below allow you to download forms, estimate permit fees, pull reports and search for permits.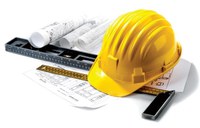 Contact
Please call to schedule an appointment If you need individual attention.

Building Permits & Plan Review
505-924-3320, Option 2
Plaza Del Sol, Ground Floor
Map
8 a.m. to 5 p.m., Monday to Friday
Building Inspections, Electrical Inspections, Plumbing Inspections, Mechanical Inspections & Trade Permits
505-924-3320, Option 1
Plaza Del Sol, Basement, Ste 190
Map
7:30 a.m. to 4:30 p.m., Monday to Friday
Division Manager, James Perez
505-924-3313
Code Enforcement & Zoning Permits
505-924-3450
[email protected]
Development Review Services Division
505-924-3860
Worksheets & Calculators
Checklists & Flow Charts
Permit Applications & Forms
Handouts
Neighborhood Associations
Visit the Office of Neighborhood Coordination
Connect Your Camera
Want to help law enforcement by providing footage from your security cameras to make it easier and more efficient to make arrests? Visit Community Connect for more information and to register.
Building Permit Reports - Sept. 26, 2016 to Present
Building Permit Reports - June 2008 to Sept. 25, 2016
Building Permit Reports - Pre-June 2008