Plan Review
The City of Albuquerque Plan Review section is responsible for ensuring code compliance of all construction drawings and documents.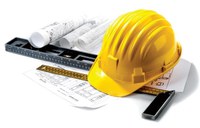 Contact
Please call to schedule an appointment If you need individual attention.

Building Permits & Plan Review
505-924-3320, Option 2
Plaza Del Sol, Ground Floor
Map
8 a.m. to 5 p.m., Monday to Friday
Building Inspections, Electrical Inspections, Plumbing Inspections, Mechanical Inspections & Trade Permits
505-924-3320, Option 1
Plaza Del Sol, Basement, Ste 190
Map
7:30 a.m. to 4:30 p.m., Monday to Friday
Division Manager, James Perez
505-924-3313
Submit project plans to apply for a building permit and build in Albuquerque. The plan review process available to developers, contractors, architects, and homeowners.
Required Documents
Site Plan/Plot Plan are required to include:

the location of the property
All existing buildings (including dimensions and distances to property lines)
All proposed additions or structures to the existing building (including dimensions and distances to property lines)
Identification of required setbacks

Proposed Construction Drawing:

Elevation Drawings
Floor Plan
Foundation Drawings
Framing Plans
Plans showing all Electrical, Plumbing & Mechanical installation

Supporting Documents. Examples include, but are not limited to:

Truss Details
Stucco Specifications
Beam Calculations
Unusual Building Material Specifications
Engineering Specifications for Metal/Steel Construction ( i.e. shipping containers)
Submit Drawings & Documents
ePlan
To speed up the permit application process, the Planning Department has created the ePlan system. ePlan is an electronic plan review process and is available to developers, contractors, architects, homeowners, and anyone planning to apply for a building permit within Albuquerque.
Fill out the Building Application in LMS POSSE System
The City will process your application and send you an invitation to upload project
Login to the ePlan system with the information delivered in the confirmation email
View your project and upload your plan with supporting documents
Uploaded documents will be screened and markups will be made by the City
Review the markups and make corrections as necessary
Check the status of your plan review at any point in the process
To learn more and get detailed step-by-step instructions, view the ePlan applicant manual.
FasTrax
FasTrax is Albuquerque's fee-based, expedited plan review process, available to those seeking a building permit. FasTrax is an optional fee-based service (Fees are three times the regular plan fee, $1,000 minimum)
Reduced time for plan review, average turnaround time of six days
Assigned plan expediter
Guaranteed initial plan review completion date
Faster, easier, simpler
To request or for more information about the FasTrax service, call 505-924-3320 Monday to Friday, 8 a.m. to 5 p.m. The FasTrax process is administered at the Plaza del Sol building, 1st Floor, 600 2nd Street NW, 87102.
Building Application
 - for paper plan submissions only!