Building Safety Division
The Building Safety Division issues building and trade permits, and conducts inspections for residential and commercial new construction, additions and remodel work.  All permits are issued and inspections are completed according to the Uniform Administrative Code of the City of Albuquerque.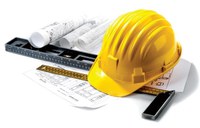 Contact
Please call to schedule an appointment if you need individual attention.

Building Permits & Plan Review
505-924-3320,
Plaza Del Sol, Ground Floor
See Plaza Del Sol on a map
8 a.m. to 5 p.m., Monday to Friday
Building Inspections, Electrical Inspections, Plumbing Inspections, Mechanical Inspections & Trade Permits
505-924-3320,
Plaza Del Sol, Lower Level, Ste 190
See Plaza Del Sol on a map
7:30 a.m. to 4:30 p.m., Monday to Friday
Division Manager, James Perez
505-924-3313
Updates:
Effective July 1, 2023 all permit applications and plan documents will be processed electronically. Paper plans will no longer be accepted. If you experience any issues, contact the Building Safety Division at 505-924-3320.
Notice: Coming late 2023 the Uniform Administrative Code (UAC) is being amended with the adoption of the 2021 New Mexico Commercial and Residential Building Code. More details will be available in the coming months
Connect with the Planning Department
How We Serve You
We support you with electrical permits and inspections, plumbing permits and inspections, mechanical permits and inspections, building permits and inspections, public records, and code compliance questions. Learn more about the Planning Department.
Find more information below and learn how we can help you with your building:
Our Services
Permits: Types, Application, Status & Cancellation
A building permit is an official approval issued by the City of Albuquerque, that allows a homeowner or contractor to proceed with a new construction or property remodeling project. There is more than one type of permit and it is important to know what permit(s) are needed.
View information on:
Who needs to apply for a permit
What type of permit is needed
How to apply
Permit status
Canceling a permit
Project Plans: Submit for Review
Submit project plans to apply for a building permit and build in Albuquerque. The plan review process available to developers, contractors, architects, and homeowners.
View information on:
Documents needed for Site Plan/Plot Plan, Construction Drawing, and/or Supporting Documents
Submitting plans
Submitting documents with ePlan - a free electronic plan review process
Submitting documents with FasTrax - a fee-based, expedited plan review process
Fees for Project Plan Review & Permits
Plan review fees are due at the time you submit your application and plans. Permit fees are due once you are notified the plan review has been completed and plans have been approved.
View information on:
Permit fee estimates
How to pay plan review and permit fees
Building Fee Estimator & Payment
Inspections
Inspections are required during the construction process and after permits are issued. Inspections are required to ensure compliance with approved plans and ordinances. All work must be inspected during different stages of the construction process.
View information on:
When inspections are required
Requesting an inspection
On-site and virtual inspections
Residential, Commercial, Electrical, Plumbing, and Mechanical Inspections
Emergency inspections
Inspection record requests
Bi-Annual/Annual Inspections
Building Safety Resources
Find resources to help you through the permitting process.
Building Codes
Find current City and State code information.
Next Request
Make public records requests.