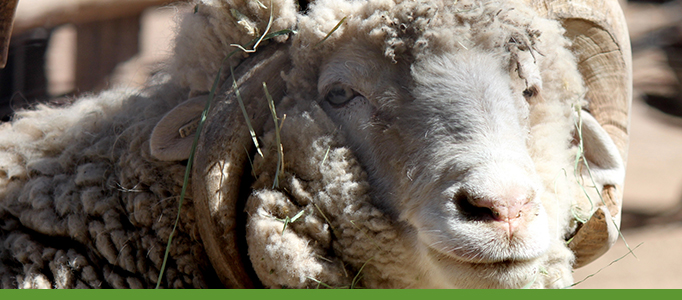 Activities
Special Events
Resources
Just a few decades ago, almost everyone in America had a connection to a farm.
Revive that connection at the award-winning Rio Grande Heritage Farm, a re-creation of a 1930s era farmstead.
Located just northeast of the conservatories, you'll find a large kitchen garden, crops in the field, an orchard, vineyard and berry bushes surrounding an adobe farmhouse. Canning, quilting and other demonstrations take place in the farmhouse and a cider press in the wooden barn turns much of the fall apple harvest into vinegar and cider. The adobe animal barn houses a Percheron draft horse, Paint horse, a steer, Alpine goats, Navajo-Churro sheep and Dominique chickens. During the winter months, early morning visitors might catch a glimpse of sandhill cranes feeding in the fields.
Programs for this year-round working farm include interpretive presentations, hands-on demonstrations and farm activities.
Entry to the Rio Grande Heritage Farm is included with regular Botanic Garden / Aquarium admission.