Railroad Garden
The Railroad Garden is on a shaded pathway between the Botanic Garden entrance and the Butterfly Pavilion.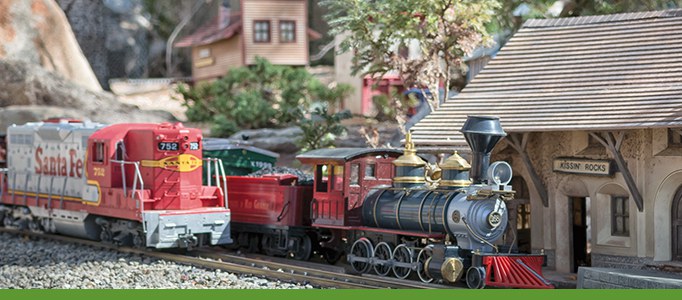 When Visiting...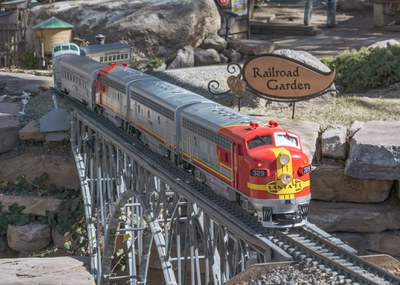 Depending upon volunteer availability, see the trains in action Wednesdays-Sundays from 10 a.m. - 4 p.m. .
Learn how to bring a backyard garden to life with the motion and sounds of miniature trains during a Train Tracks in Your Garden Show.
Press buttons located along the rail to help operate the trains.
Two 400-foot loops of G-scale brass rails on free-floating tracks pass by villages, over trestle bridges and through tunnels.
BioPark staff and Garden Railroad Volunteers operate the railroad and answer your questions. Volunteers from the New Mexico Garden RailRoaders Club often work at the Railroad Garden as well.
This Railroad Garden exhibit is included with regular admission to the Botanic Garden.
Railroad Garden Videos