Butterfly Pavilion
A seasonal exhibit featuring some of nature's most beautiful insects.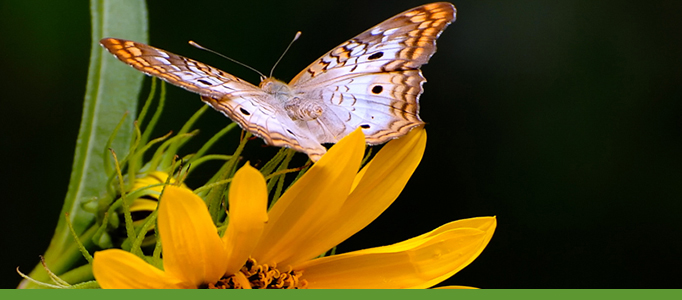 Closed - 2017 Season
Please note that the Butterfly Pavilion will be closed for the duration of the 2017 season in order complete several improvement projects in this habitat.
Please be aware that butterflies may be less active during cool, cloudy weather.
Included with regular admission.
The Butterfly Pavilion will stop admitting guests 1/2 hour before park close.
The Butterfly Pavilion features several hundred North American butterflies and thousands of nectar plants.
Visitors can watch new butterflies emerge from their chrysalides, and photographers can capture great shots of the colorful creatures.
On one side of the Pavilion, you can see small displays with dozens of other insects and arachnids and talk with our arthropod experts about these incredible animals.
Download
Butterfly Identification Guide
The Color Identification Guide is 5 MB and is designed for legal (8.5" x 14") paper.
Video
Location
The Butterfly Pavilion is located on the west side of the Botanic Garden.