Southeast Area Commander
Meet the leadership at the Southeast Area Command.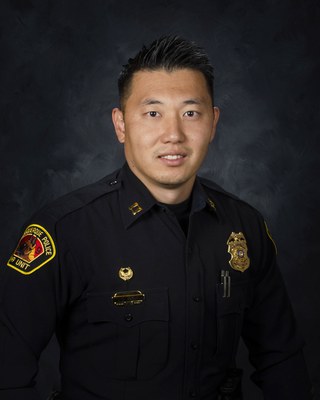 Commander Luke C. Languit
I have lived in Albuquerque for twenty-six years attending Highland High school and graduating with honors from the University of New Mexico. I graduated from the Albuquerque Police Department Academy's 97th Cadet Class. As a patrol officer in the field, I worked graveyard in the Southeast Area Command and was a member of the Emergency Response Team. I was fortunate enough to make detective and worked general investigations and undercover investigations. I was promoted to sergeant and was assigned to the Special Investigations Division where I supervised the Central Narcotics Unit, APD HIDTA Initiative, the Meth Unit, and the VICE Unit. As A Lieutenant I was assigned to the Special Operations Division where I was the SWAT lieutenant overseeing the SWAT Team, K9 Unit, Bomb Squad, and Crisis Negotiators. I was promoted to commander where I had command over the Property Crimes Division and the Special Investigations Division. I enjoyed being part of the department's Peer Support Team, focusing on mental wellness for our sworn and civilian personnel. I am proud of the work I have done with the Asian and Pacific Islander community, establishing a relationship between AAPI and the Albuquerque Police Department. As the Southeast Area Commander, I have lived in this community, I have gone to school in this community, and I recognize the culturally diverse population of our community, and I look forward to strengthening our community here in the Southeast heights. I am looking forward to establishing and maintaining good working relationships and increasing our quality of living and increasing prosperity for our businesses.