Foothills Area Command
Foothills Area Command Substation will be back to normal hours of Monday - Friday from 8:00 am - 5:00 pm.
Welcome to the Foothills Area Command.
The officers and staff of the Foothills Area Command of the Albuquerque Police Department are here to serve our community.
About the Foothills Area
The Foothills Area is bordered by San Antonio NE to the north, the Sandia Foothills to the east, Kirtland Air Force Base to the south, and Eubank Boulevard to the west.
Newsletters
2022 June Foothills Newsletter
2022 January Foothills Newsletter
2021 March Foothills Newsletter
2021 February Foothills Newsletter
Sign up for Foothills Newsletter
Albuquerque Community Safety Response Overview
Review our ACS Response Overview PowerPoint
Learn more about the ACS Department 
Additional Resources
Map: Foothills Area Command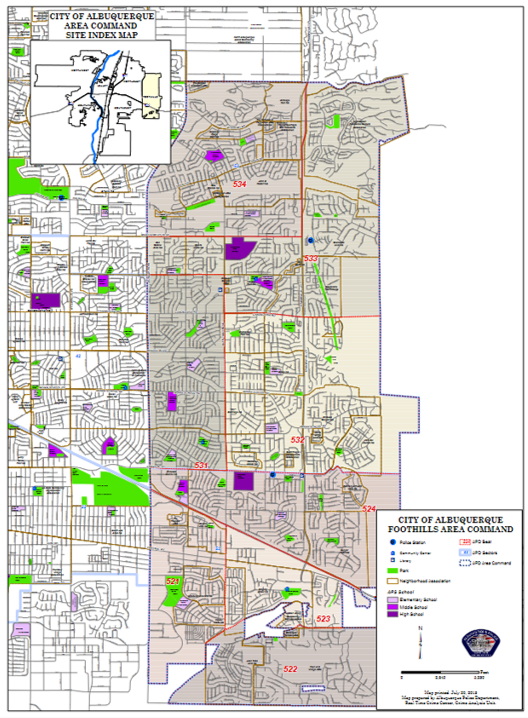 ---
Meet the Commander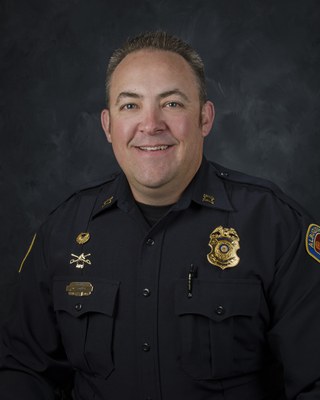 James Collins is the Commander of the Foothills Area Command. After completing Albuquerque Police Department's 77th Cadet Class in 1997, he was sworn in as an Albuquerque Police Department officer where he has worked more than 21 years in law enforcement.
Commander Collins has served in the Field Services Bureau, in the Horse Mounted Unit, as Albuquerque Police Department Range Master, and Advanced Training Sergeant at the Albuquerque Police Department Academy. He was subsequently promoted Lieutenant and was assigned to Field Services as a dayshift Watch Commander in the Foothills Area Command. He later served with Special Operations as the Tactical Lieutenant leading SWAT, K9, and Bomb Teams.
---
Upcoming Events: Foothills Area Command
No results were found.