Valley Area Command
Valley Area Command Substation will be back to normal hours of Monday - Friday from 8:00 am - 5:00 pm.
Contact Info
Phone: 505-761-8800
Contact the Valley Area Command.
Valley Albuquerque Transit Sub:
Monday - Friday: 8:00 am - 5:00 pm
Valley Old Town Sub:
Monday - Thursday: 8:00 am - 5:00 pm
Friday: 8:00 am - 10:00 pm
Saturday - Sunday: 12:00 pm - 8:00 pm
Substation Location
Gerald Cline Memorial Substation
5408 2nd NW
Crime Stats
Town Halls
Watch Valley Town Hall- May 20, 2021
Upcoming Events
---
Meet the Commander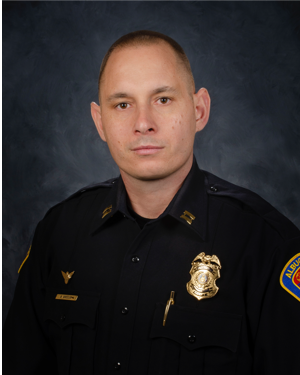 Nick Wheeler has been with the Albuquerque Police Department since 2007. He has worked the majority of his career in the Valley Area Command as a Patrol Officer, Sergeant and Lieutenant. He was a Field Training Officer, ECIT Officer and worked as a Gang Suppression Officer and Sergeant. He was assigned to the Metro-Traffic Division as the Motors Lieutenant for the last three years prior to returning to the Valley Area Command as the Acting Commander in July of 2022.
---
Upcoming Events: Valley Area Command
No results were found.