Southwest Area Command
Southwest Area Command Substation will be back to normal hours of Monday - Friday from 8:00 am - 5:00 pm.
Contact
Crime Stats
Town Halls
Upcoming Events
Welcome to the Southwest Area Command.
The officers and staff of the Southwest Area Command of the Albuquerque Police Department are here to serve our community.
About the Southwest Area
The Southwest Area is bordered by Interstate 40 the north, the Rio Grande to the east, the South Valley to the south, and Albuquerque city limits to the west.
Newsletters
Read the Southwest Area Command Newsletters
Albuquerque Community Safety Response Overview
Additional Resources
Map: Southwest Area Command
---
Meet the Commander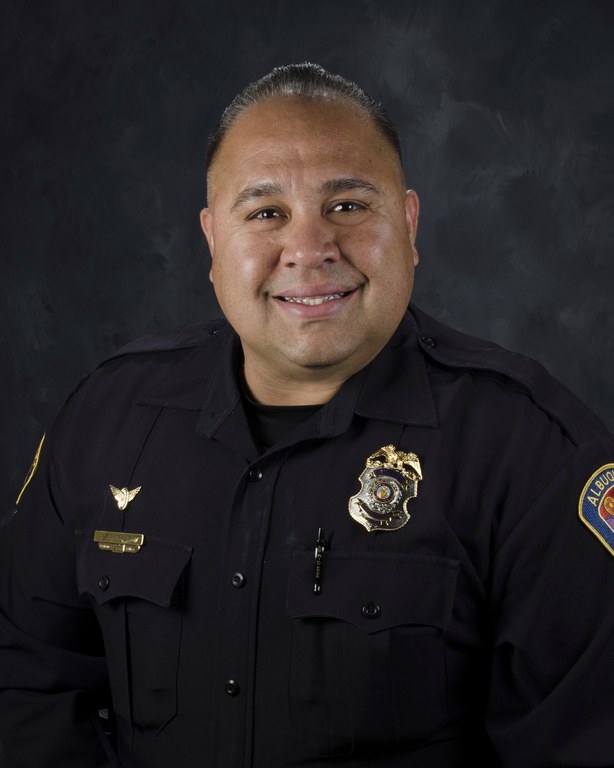 The Southwest Area Command is overseen by Commander René Barraza.
After completing Albuquerque Police Department's 81st Cadet Class on June 30, 2000 he was sworn in as an Albuquerque Police Officer and has served this community for more than 22 years.
Commander Barraza has served in the Field Services Bureau, in the Special Operations Bureau, and the Field Training and Evaluation Program as a Field Training Sergeant and Field Training Lieutenant.  He received a promotion to the rank of Lieutenant in 2018 where he gladly accepted the assignment as the dayshift Watch Commander in the Southeast Area Command until he was selected as the Commander for the Southwest Area Command.  
---
Upcoming Events: Southwest Area Command
No results were found.