Southwest Area Commander
Meet the leadership at the Southwest Area Command.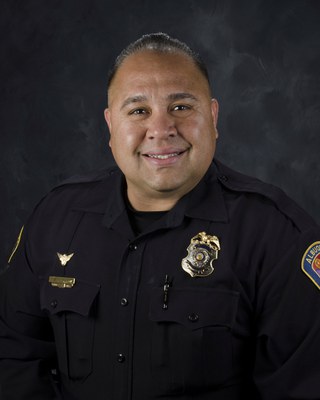 Commander Rene Barraza
I grew up in Albuquerque in the North Valley and South Broadway neighborhoods.  I attended APS schools and graduated from Cibola High School.  Shortly thereafter, I enlisted into the Unites States Marine Corps where I proudly served my country and community for eight years in the USMC Active Ready Reserve as a Reconnaissance Marine.  I continued my extended education at the University of New Mexico receiving Bachelor's Degrees in Criminology and Psychology. 

I began my career with the Albuquerque Police Department in 2000.  I proudly served alongside the uniformed Field Services Bureau men and women.  Early in my career I became passionate in making the streets of Albuquerque safe making a transfer in 2003 to the DWI Unit working closely with Mothers Against Drunk Driving (MADD), and Safer New Mexico NOW.  In 2004, would later transition into the Traffic Unit where one of my many duties was traffic enforcement employing Selective Traffic Enforcement Programs, Operation Buckle Up, Ticket or Ticket It, and Super Blitz campaigns.  Another collateral duty within my tenure with the Traffic Unit was to respond and investigate vehicular homicide cases where I worked closely with the Bernalillo District County Attorney's Office, District and Metro Courts Judges, and the Office of Medical Investigator to ensure vehicular homicide cases were appropriately and fairly prosecuted.  Additionally, I worked closely with SAFER New Mexico NOW becoming a national certified Child Passenger Safety Technician providing education on passenger safety and child passenger safety to community members throughout our city.  In 2012, I promoted to sergeant where I worked with the men and women of Field Services and transferred to the Southeast Area Command in 2014 where I remained committed to the cultural diverse communities within the Southeast Area Command employing Community Oriented Policing concepts and strategies in order to make communities safer and to reduce the fear of crime.  I received promotion to Lieutenant in 2018 gladly accepting the assignment as the dayshift Watch Commander in the Southeast Area Command and I quickly transitioned as Field Training Lieutenant.  I was selected, attended and graduated from the Northwestern University Center for Public Safety, School of Police Staff and Command December 17, 2021.

As Commander of the Southwest Area Command I am committed and dedicated in providing a safer community for all residents and businesses through constant execution of Community Oriented Policing and Problem Oriented Policing concepts and strategies.   I am a strong supporter of establishing long lasting partnerships.  I encourage community members to reach out to me and share their thoughts, ideas and concerns at [email protected], or calling my office.