Foothills Area Commander
Meet the leadership at the Foothills Area Command.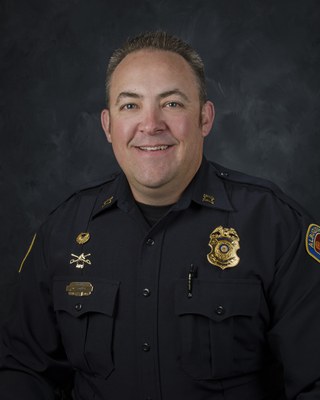 James Collins
James Collins is the Commander of the Foothills Area Command. After completing Albuquerque Police Department's 77th Cadet Class in 1997, he was sworn in as an Albuquerque Police Department officer where he has worked more than 21 years in law enforcement.
Commander Collins has served in the Field Services Bureau, in the Horse Mounted Unit, as Albuquerque Police Department Range Master, and Advanced Training Sergeant at the Albuquerque Police Department Academy. He was subsequently promoted Lieutenant and was assigned to Field Services as a dayshift Watch Commander in the Foothills Area Command. He later served with Special Operations as the Tactical Lieutenant leading SWAT, K9, and Bomb Teams.
When the Department of Justice and the City of Albuquerque finalized the settlement agreement, he was then assigned to the Assistant Chief of Police in order to construct an investigative unit designed to investigate officer-involved shootings, which also assumed the role of Albuquerque Police Department's representative on the Multi-Agency Task Force.
Commander Collins was born and raised in Albuquerque and is a graduate of Eldorado High School where he played baseball and football. After high school, Commander Collins attended New Mexico State University and received a bachelor's degree in Criminal Justice.