Balloon Fiesta Week in Old Town
Entertaining the masses with live, local music after the morning balloon launch.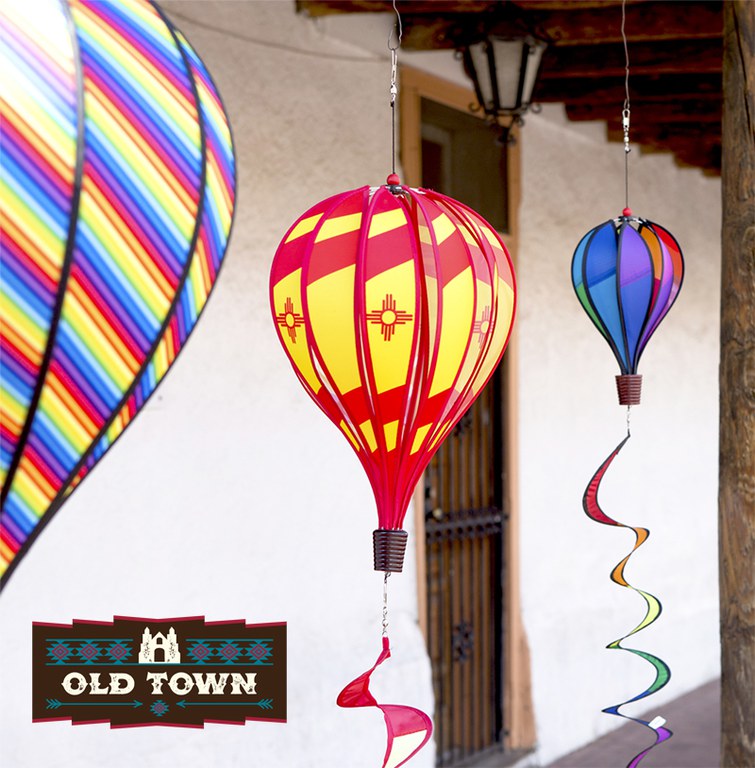 Balloon Fiesta Week in Old Town 2021 | Noon-4 p.m. | Friday, October 1 - Sunday, October 10, 2021 | Historic Old Town 
Historic Old Town will be full of live music during Balloon Fiesta Week in Old Town as we feature local, cultural performances daily showcasing our City's talent. Shop 'til you drop! Support local and enjoy more than 80 local businesses while in Old Town for everything from beautiful paintings and jewelry to souvenirs, salsa, and much more. 
For more information about the Albuquerque International Balloon Fiesta visit, www.balloonfiesta.com.
Entertainment Schedule 
Friday, October 1  
Saturday, October 2
Sunday, October 3
Monday, October 4
Tuesday, October 5
Wednesday, October 6
Thursday, October 7
Friday, October 8
Saturday, October 9
Sunday, October 10
Keep it Local
Visit shops, restaurants and galleries while in Historic Old Town. Stroll through plazas and get one-of-a-kind gifts, souvenirs, and more at dozens of local stores. 
When you get hungry, make a reservation or grab a quick bite to eat at eateries like Antiquity Restaurant, Blackbird Coffee House, Church Street Café, Fat T's BBQ, Flying Roadrunner Bakery, Gobble This, High Noon Restaurant and Saloon, Little Anita's, Monica's El Portal, Old Town Pizza Parlor, Raven Blues Coffeehouse Café, Seasons Rotisserie & Grill, Steve's Ice Cream & Java, The Taproom at Old Town, and, Tiny Grocer ABQ. 
Connect
Follow us on social media for the latest event updates.