Creative Bravos Awards
Awards to honor Albuquerque's creative economy.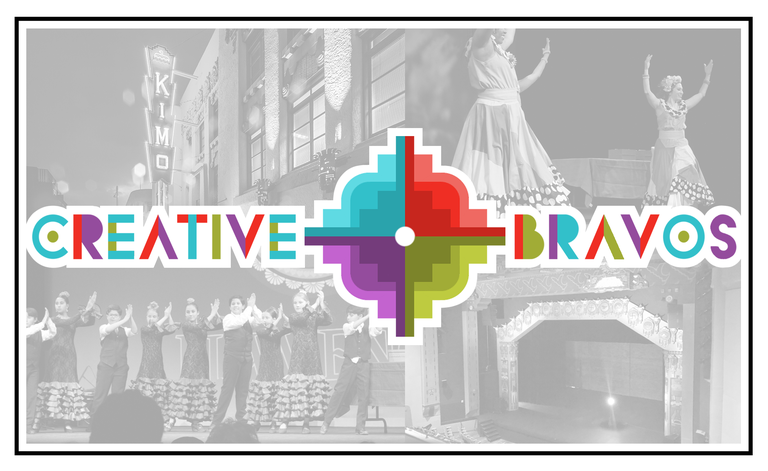 History of the Creative Bravos Awards
Beginning in 1985, the Albuquerque Arts Alliance, a devoted organization fostering Albuquerque's vibrant creative community through diverse avenues, initiated the annual Bravo Awards. These awards aimed to recognize and spotlight the substantial contributions made by numerous channels of artistic expression, education, and community enrichment. Categories such as "Outstanding Arts Organization," "Distinguished Volunteer of the Year," and "Significant Contribution to Arts in Education," among others, became the centerpieces of this celebration. The Albuquerque Arts Alliance, composed of like-minded peers, celebrated businesses, individuals, and organizations for their meaningful impact on the local arts scene, culminating in a communal strengthening.
This collective effort to publicly acknowledge artistic endeavors bolstered the community's cohesion until 2008. Over this period, the Arts Alliance's Bravo Awards remained faithful to their mission, with minor adjustments in award categories and overseeing members.
In 2009, the Albuquerque Arts Alliance underwent a transformation, adopting the moniker Creative Albuquerque, and consequently rebranded the awards as the Creative Bravos Awards. This shift broadened the focus of recognized artistic contributions. While the dedication to enhancing Albuquerque's artistic community remained paramount, Creative Albuquerque sought to emphasize the economic innovation and influence brought forth by the awardees in the realm of arts. This revamped approach extended recognition not only to individual artists and organizations but also included for-profit ventures and collectives that contributed to the city's creative economy. The selection process also evolved, with awardees now being chosen from formal nominations submitted by the arts community, departing from the previous practice of internal selection by the Arts Alliance board. This evolution continued until 2013, during which Creative Albuquerque sponsored the Creative Bravos Awards.
The Creative Bravos Awards rekindled in 2018 under the administration of the City of Albuquerque's Department of Arts & Culture. Recipients are now selected from nominations put forth by the public and are celebrated annually. These contemporary awards strive to recognize and celebrate artistic achievements across a spectrum of categories, encompassing individuals, young talents, teams, events, programs, organizations, and businesses, all of which contribute to the city's vibrant creative tapestry.
About the Awards
The City of Albuquerque's Creative Bravos Awards are dedicated to recognizing and honoring work that makes a significant impact on the lives of residents, neighborhoods, and/or communities. The awards are given annually to individuals, youths, teams, events, programs, organizations and businesses that celebrate the breadth of creative work that exists in the city. 
Each year an award ceremony is hosted by the Department of Arts & Culture. Awards are given to established and emerging creatives of any age. Nominations should be submitted on behalf of anyone you feel benefits Albuquerque's creative economy. Self-nominations will not be accepted. 
Upcoming call for nominations will be announced on this page. 
---
2023 Creative Bravos Awards Recipients:
Tom Guralnick (Legacy Bravos), founder of Outpost Productions, has led, nurtured, and grown the Outpost Performance Space and the Outpost community of patrons, musicians, students, volunteers, and partners. Tom is admired and respected nationally and internationally for his commitment to jazz and performance opportunities for local, national, and international musicians and his dedication to create an intimate venue that centers the relationship between performer and audience. Outpost Productions has been a non-profit arts organization since 1988. Since 1990, they have made their home at the Outpost Performance Space, a unique and intimate, non-smoking, non-alcohol, storefront alternative performance venue. Outpost presents a wide variety of music; educational programs; poetry and spoken word; theater and performance art; puppets; visual art exhibits; and many other unique events. Outpost presents and supports the work of both recognized and emerging local and touring artists.
Adelio Lechuga (Emerging Bravos) is a multi-disciplinary artist working at the intersection of written word, performance, and advocacy. As an organizer, Adelio has worked to ensure the safety of Albuquerque based youth. Whether working with the ABQ Dream Team, the Public Library system, or planning and producing shows where local bands can play their original music and local youth can attend without the added pressure of drugs or alcohol, Adelio has shown a commitment to his community and a clear respect for the vibrancy around him. As an artist, Adelio has worked in the medium of movement, exploring the physical body as a mode of storytelling. Utilizing the apparatus of aerial hammock, Adelio combines his love of movement and music in a style uniquely his own. Adelio has written and performed many original poetry pieces including performing at the 2021 City of Albuquerque State of the City and was published in the book, 22 Poems and a Prayer for El Paso in 2020. He also works with SWOP, was a member of the inaugural Mayor's Creative Youth Corps, a core artist for ListenABQ, and has worked as a facilitator for the National Latinx Writer Gathering.
Adrian Gomez is veteran journalist of almost 20 years with more than 15 years writing about and covering arts and entertainment in Albuquerque. As the arts and entertainment editor for Albuquerque Journal, Adrian covers artists; art; arts leaders; events; artists' organizations; public policy; and public cultural institutions with passion, commitment and longevity. There are fewer and fewer journalists in general (and places for journalists to publish) - and even fewer who are committed to covering the arts regularly. Adrian's writing and publishing about the arts in our community is a critical part of the broader arts eco-system.
Mariposa Gallery remains one of the oldest contemporary craft galleries in the country, exhibiting the finest contemporary art, jewelry and ceramics in New Mexico since 1974. Having places - especially long-running, multi-faceted, dynamic places - for artists and artisans to sell their work (and the public to connect with and buy their work) is an essential part of the creative landscape. Mariposa Gallery rotates artists, hosts openings, promotes dozens of artists in dozens of medias year in and year out, and they have been doing so for nearly a half century.
AirDance New Mexico is a collaborative performance company that presents innovative theatrical shows with a special emphasis on aerial arts. The company's unique shows are created and performed cooperatively by artists from different disciplines and cultures, operating under the shared belief and practice that collaborative expressions make for performance works that can actually change the world, even as they entertain. The company seeks to motivate audiences to act along the lines of peace and cooperation among peoples and the conservation of local and global ecology. The diverse and multi-talented artists of AirDance New Mexico are trained in aerial arts, dance, theater arts, music, literary arts, various other circus arts, and visual, photographic, and filmic arts. They aim to create works that redefine our environment, highlighting the meeting places and complimentary aspects of our different cultures and artistic expressions. The company endeavors to envelop audiences in surroundings that are familiar and yet presented in ways that reveal hidden motivations of our collective psyche.
Laura Ferrary and Richard Chapman are widely known in the arts community as the kindest and most generous hosts and arts enthusiasts. Together they have been hosting artists, creatives, and visitors from around the globe at their home in Downtown Albuquerque for more than 15 years. Originally they opened Bella Roma as a B&B but even in the midst of running their business they prioritized welcoming artists visiting as participants in festivals, exhibit openings, and live performance. Working with local arts non-profits like 516 Arts, The Outpost, Tricklock Company and others, Laura and Richard not only hosted artists free of charge but also contributed resources from funds to food in an effort to bolster under-resourced arts events. Laura and Richard believe that connecting people through culture exchange offers sustenance to individuals and communities alike. They are outside-the-box thinkers who allow their attic to be turned into a performance space and their dining room to become a place for dialogue ranging from how to support young artists in war torn regions on the African continent to the intersectionality of Polish theatre movements and flamenco.
La Chancla is a DIY space in Barelas led by Adri de la Cruz and Bethany Baca centered around equitable development for local artists, musicians, organizers, thespians, and all around creatives. La Chancla was created to serve and assist creatives in Albuquerque who did not fit the typical archetype of the creative culture and scene in Albuquerque. The creative community in Albuquerque has always thrived, however within the last few years there has been a dwindle in diversity and vibrancy because of the lack of spaces and opportunity for artists of differing practices. Adri's desire to start La Chancla was in part developed when participating in the Tipping Points for Creatives program with the City of Albuquerque. La Chancla aims to be a non-exclusionary safe space for all types of creatives to experiment and grow within their practice while focusing on creatives that may not have the same opportunities as others. The disparities in opportunities for creatives could be caused by race, age, finances, gender, artistic experience, sexuality, education etc. Adri and Bethany want to provide opportunities for all creatives, especially those who have struggled to find their artistic voice, or show their work publicly before.
Sandy Hill of Studio Hill Design created MurosABQ.com, a website designed and built as a public service to assure that everyone can learn about and view Albuquerque's wealth of great street art. The concept for the site was dreamed up by Sandy, inspired by a visit to Buenos Aires, Argentina, and a tour with graffitimundo. Many cities worldwide realize the importance and value of their public art. Sandy saw the opportunity to build a useful resource to get visibility for Albuquerque and share this treasure with visitors and locals alike. Sandy created this website out of her passion for art, arts, community, and our city.
Marya Errin Jones is currently an MFA candidate in Dramatic Writing with experience as a journalist, artist, musician, and actor. Born in Iowa, raised in Georgia, and residing in Albuquerque 20+ years, Marya earned her BA in English from UNM before studying physical theatre at Dell'Arte International in Northern California. She also founded and served as managing director of The Tannex, one of Albuquerque's most recognized spaces for independent music, writing, and art. The Tannex was an independent performance venue established in March 2013 which closed in 2020. Almost single handedly, most often utilizing only her own personal funds, Marya produced more than 400 events, performances and fundraisers providing opportunities for marginalized and/or underrepresented artists. She is the founder and producer of ABQ Zine Fest, a free to-the-public event to celebrate DIY literary culture in the form of zines. She has dedicated her artistic life to experimental performance across afro-futurism, temporality, ghost collaborations, and comedically dark theater and film.
---
Thank you to all of the Previous Creative Bravos recipients for contributions to Albuquerque's creative community. 
---

---