Creative Bravos Awards
Awards to honor Albuquerque's creative economy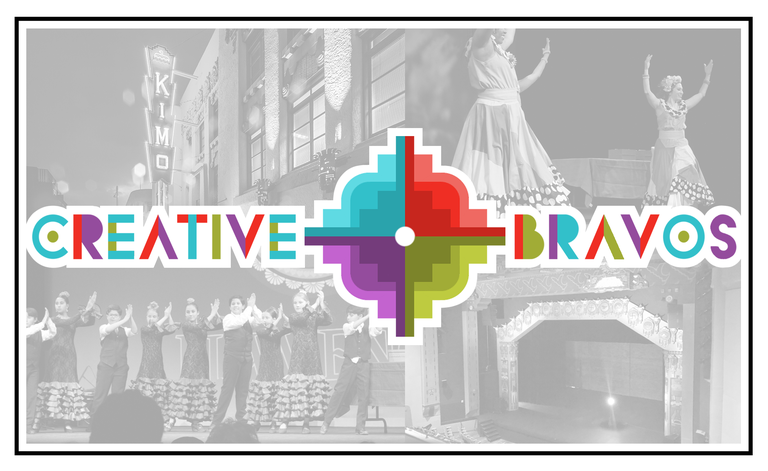 About the Awards
The City of Albuquerque's Creative Bravos Awards are dedicated to recognizing and honoring work that makes a significant impact on the lives of residents, neighborhoods, and/or communities. The awards are given annually to individuals, youths, teams, events, programs, organizations and businesses that celebrate the breadth of creative work that exists in the city. 
Nominations 
Each year an award ceremony is hosted in November. Awards are given to established and emerging creatives of any age. Nominations should be submitted on behalf of anyone you feel benefits Albuquerque's creative economy. Self-nominations will not be accepted. The 2021 Creative Bravos Award nominations are now open. Nomination form. 
---
Congratulations to the 2020 Creative Bravos Awards Recipients
Stream the Awards Show
Watch each recipient receive their award virtually. 
2020 Creative Bravos Awards Recipients:
Albuquerque Poet Laureate  Organizing Committee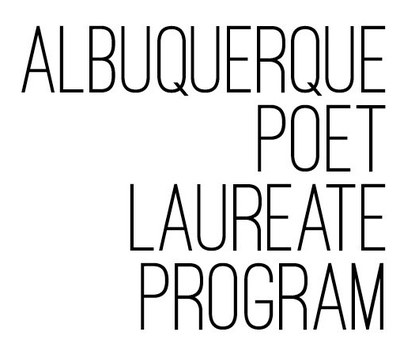 The Albuquerque Poet Laureate Program (APLP) celebrates poetry by recognizing a resident poet who makes meaningful connections, honors and serves our diverse community, elevates the importance of the art form, and shares poetry with Albuquerque residents. Each poet laureate commits to a significant and meaningful community outreach project that reaches Albuquerque residents through the powerful medium of poetry. 
Electric Playhouse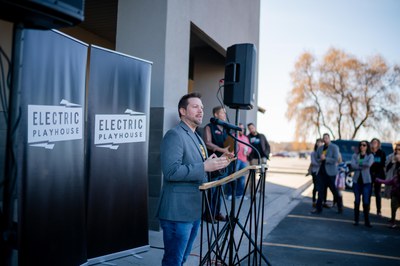 Electric Playhouse's unique brand of active entertainment and flexible digital environment create an engaging space for visitors of any age. Electric Playhouse produces immersive & interactive experiences including games that require no goggles or equipment, food, dining and special events.
Generation Justice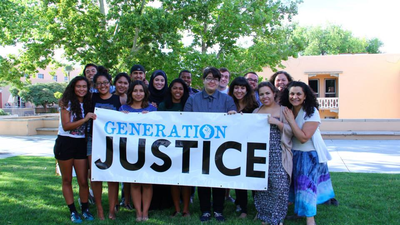 Established in 2005, Generation Justice is a multiracial, multicultural project that trains youth to harness the power of community and raise critical consciousness through leadership development, civic engagement, media production and narrative shift in the areas that most impact New Mexicans- racial justice, health, education, early childhood development, and economic security. Generation Justice's mission is to inspire youth to become multidimensional leaders who are committed to social transformation.
Zahra Marwan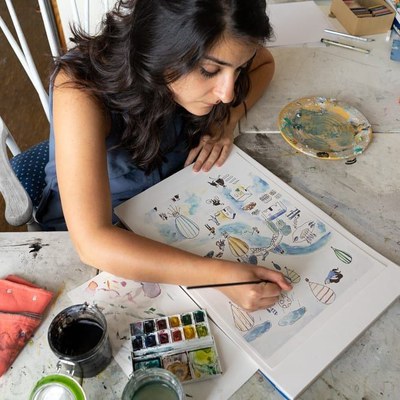 Zahra Marwan grew up in two deserts which vary drastically and have many similarities in culture. She studied the visual arts in France, and continues various pursuits to further educate herself. She currently lives in Albuquerque, New Mexico, and works in her studio at the Harwood Art Center. She is proud to have worked or collaborated with several institutions and individuals including : The National Hispanic Cultural Center, The National Institute of Flamenco Arts, dPICTUS – Picture Book Makers (England | Belgium), Éditions du Seuil and the Institut du Monde Arabe (Paris, France), Bloomsbury Publishing (NYC), Circus Luminous – Wise Fool New Mexico, and Sharaf Studio along with Oloom Magazine (Kuwait). 
Otilio Ruiz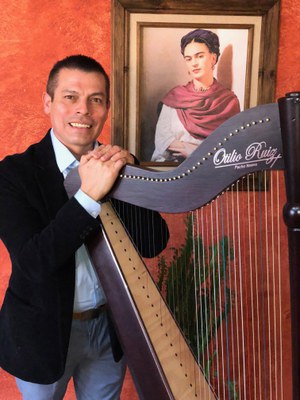 Otilio Ruiz was born in 1969 in the town of Pacho Nuevo, Veracruz, Mexico. He started singing at the age of five and he picked up his first instrument at the age of 11. Later he learned and studied guitar, viola, violin and most other folk instruments with strings. He began his career in education in 2004 where he began his work as a primary education teacher at the Bernalillo Public Schools. By 2009, he had transferred to Albuquerque Public Schools as an elementary teacher at Coronado School where he has had the opportunity to form a children's group, Voces De Coronado.
A.G. Joe Stephenson 
After earning a BA in Industrial Design from Michigan State University, Joe Stephenson has worked extensively as a muralist, graphic and scenic artist in Jamaica West Indies, New York, New York, Los Angeles and Berkeley, California. After relocating to Albuquerque in 1987, he has worked with La Compania de Teatro de Albuquerque, Working Classroom Inc., The Vortex, The University of New Mexico, Albuquerque Civic Light Opera Association (now Musical Theatre Southwest), Albuquerque Little Theatre, Teatro Nuevo Mexico, Opera Southwest, and was on the Performing Arts staff of the National Hispanic Cultural Center from 2005 to 2018. 
Emerging Creative 
Jordan Caldwell 
Jordan Caldwell creates art to introduce people to his view of the world and how he feels. His ambition is to depict the cold beautiful isolated world he lives in, but to also acknowledge that others live in the same world. What sets his style apart from others is his balance between realism and details with emphasis on color and texture. Jordan aims to romanticize the mundane world around him through the glorification of saturated colors, contrast, and liquid-like textures.
Creative Bravos Legacy Award
ALMA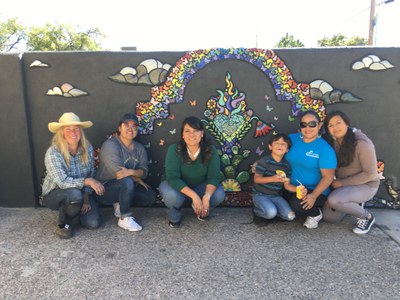 ALMA stands for Apprenticeships for Leaders in Mosaic Arts. ALMA supports and nurtures artists of all ages in creating artworks of exceptional quality and becoming artistic entrepreneurs. The artists of ALMA developed an apprenticeship model and over the past twenty years have created handmade tile mosaic artworks in collaboration with youth and adults in the community.
---
The Award - 2020
Each year a visual artist is chosen to create a unique piece of art to be given to the Creative Bravos recipients.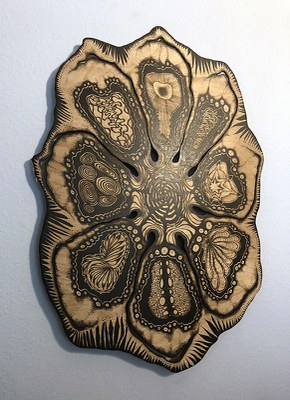 Lea Anderson created this year's awards using acrylic latex on laser-cut baltic birch, calling them "Primordia".
"Primorida" is a piece that is inspired by the idea of the "creative impulse" in visual form. While creativity is a human activity, it can also describe natural evolution and new life. The title "Primorida" is related to the words prime, primordial, and primordial soup, all of which relate to the beginning of all things, the basics of life, and the origins of the Universe. I imagine this piece as a "seed" or "spore" of creativity, symbolically containing all of the possible ingredients for creation. Ever-expanding and intermixing, these primordial parts provide all of the nutrients for further creativity, encouraging and inspiring new ideas and eternal creative energy to those who encounter its' magnetic forces. 
Thank you to all of the Previous Creative Bravos recipients for contributions to Albuquerque's creative community. 
---

---
Connect
Follow us on social media.