Route 66 Summerfest 2023
Free event featuring local businesses and talent in Nob Hill.
Saturday, July 22, 2023 | 5-10 p.m. | Nob Hill 
This free event includes multiple stages full of local bands, food trucks, and more! This edition of the concert series takes over a mile-long stretch on Central Ave. from Girard Blvd. to Washington St. Bring the family, enjoy the fun and celebrate Route 66. 
National Headliner
QUITAPENAS, one word – all caps, four syllables – gives you a taste of their rhythmic contagion. This tropical Afro-Latin combo was born under the warm California sun. They borrow aesthetics from the radical 60s, 70s and 80s. Each song echoes a remix of history and invites one to engage in the liberating evenings of Angola, Peru, Colombia, Brazil and beyond. The name means "to remove worries." Everybody has a "pena" and the mission of QUITAPENAS is simple: to make you dance and leave you without a worry. 
QUITAPENAS was founded in 2011. The band was formed around their shared love of dance rhythms from the Tropical Afro Latin diaspora. They assembled a group of like minded friends to share the vision that went on to be QUITAPENAS. The group is made up of first generation son's of immigrant parents from Guatemala and Mexico.
Entertainment Schedule
Main Stage: Central Ave. & Girard Blvd. 
Wellesley Stage: Central Ave. & Wellesley Dr. 
NM Jazz Festival Stage: Central Ave. & Carlisle Blvd. 

Route 66 East Stage: Central Ave. & Graceland Dr. 
Food Trucks
Order freshly made cuisine from local food trucks serving a variety of food. Bring your appetite and order from food trucks like El Taco Loco, Kristy's Yum Yums, Meet the Ball, Sparky Chicano Dawgs LLC, The Kitchen Sink 505, The Munchie Truck, Gourmet Doner Kebab, 2 Guys 1 Grill, CCR Roasting, Full of Heart Café, Higher Calling Concessions LLC- Dippin Dots Ice Cream, Hot Stuff Café, and With Love Waffles. Don't forget about the dozens of Nob Hill establishments. Cool off indoors at an Albuquerque restaurant while enjoying a delicious meal. 
Kids' Activities
Bring the kids to enjoy fun activities including free face painting, inflatable obstacle courses, and two 25-foot climbing walls presented by the City of Albuquerque Parks & Recreation Department. 
The Shops 
Local businesses with handmade products are featured in The Shops at Albuquerque Summerfest. Each artisan booth offers unique items from art to home goods, clothing to jewelry. Shopping local in one place has never been easier. Get something new for the house, for yourself or that perfect gift from a variety of small businesses like Acero Fashion, Avianna's Botanica LLC
Crystalized Healing, Da real sprayz, Desert Jewelry Expressions, Enchanting Soap Collections by Roberta LLC, Galaxia Berillus Jewwelry, Inca Arts, K&A Customs, Karmahigh, KayyArkham, Kichwas Souvenirs, Living Earth, Lujaqui, Metal the Brand LLC, Papalito's Workshop, Same Image Different Soul, Sumrow Art & Illustration, Super Rad Design, The Reckless Bean, Two Stoned Betties, Wicked Women Creations, Barquenos Boutique, Born & Raised Clothing, ChangeOut Jewelry, Made by Mac, Squidly Designs, Mama's Freeze Dried Treats, PicaSweet, and Sticky Fingers Candy.
Brick & Mortar
Nob Hill businesses will be open with plenty to offer the whole family. Check out the unique stores, bars and restaurants in the area and support local. 
Getting There 
Route 66 Summerfest is located on Central Ave. between Girard Blvd. and Washington St. Traffic and bus routes in the area will be effected as Central Ave. will be closed. 
Parking
Paid parking lots and street parking are available in the surrounding area. Please be sure to follow all parking laws. 
Park & Ride
Beat the traffic with a free Park & Ride service. Park in the lot on the southwest corner of Lomas Blvd. and University Blvd. Free buses will run from the lot to UNM's Johnson Field next to Girard Blvd. throughout the event. Last bus will be at 10:30 p.m.
Bike Valet
Pedal your way to fun! Skip traffic on the road, stick to the trails, and take advantage of the free Bike Valet provided by Esperanza Bike Education Center. Ride to Nob Hill Business Center on Central Ave. and Carlisle Blvd. and valet your bicycle. 
Event Specifics
Route 66 Summerfest is free to the public. Pets are welcome on leashes. Keep an eye on summer temperatures and stay hydrated in the desert heat. This is a rain or shine event. 
Road Closures
Central Ave. will be closed from midnight on Friday, July 21 until midnight on Saturday, July 22. Bus routes will be effected. Please check ABQ Transit webpages for route changes. 
The deadline to apply to participate as a vendor in Route 66 Summerfest has passed. 
Event Map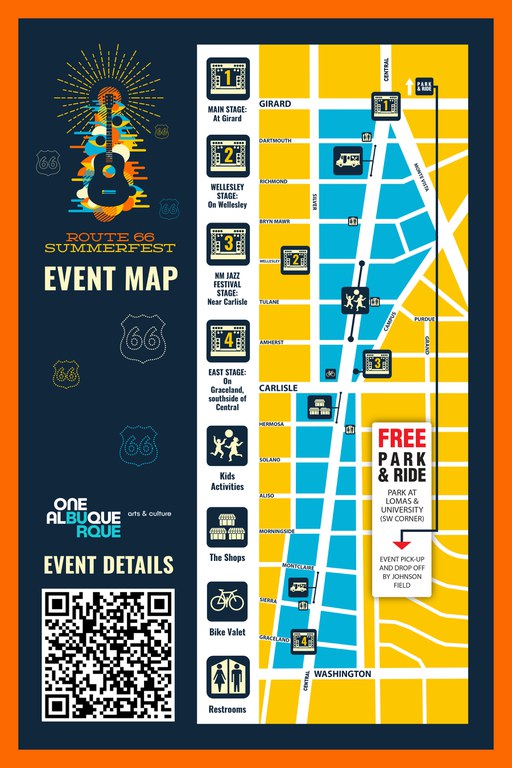 ---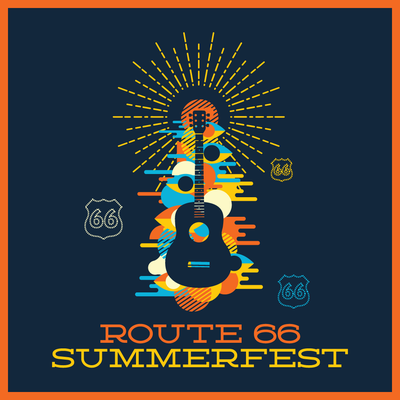 ---
Thank you to our sponsors!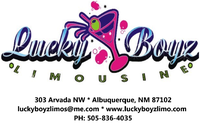 Let's Get Social! 
Enjoy the sounds of summer and stay up-to-date on the latest event news.