Jun 13, 2023
from 06:30 PM to 08:00 PM
Explore night-blooming plants, nocturnal animals and night pollinators on this guided tour at the Botanic Garden.
Jun 06, 2023
from 06:30 PM to 08:00 PM
Experience the sights and sounds of the Zoo at twilight!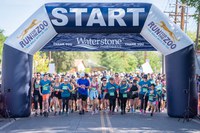 May 05, 2024
from 07:00 AM to 12:00 PM
Run for the Zoo… and walk with us too!