Seating Maps
View seating maps for the KiMo Theatre.
Accessibility (ADA) Information
The KiMo Theatre is not equipped with an elevator. Balcony seating may not be accessible to some persons due to the several flights of stairs.
For assistance, please contact the KiMo Box Office at 505-228-9857
Orchestra & Main Floor Seating Map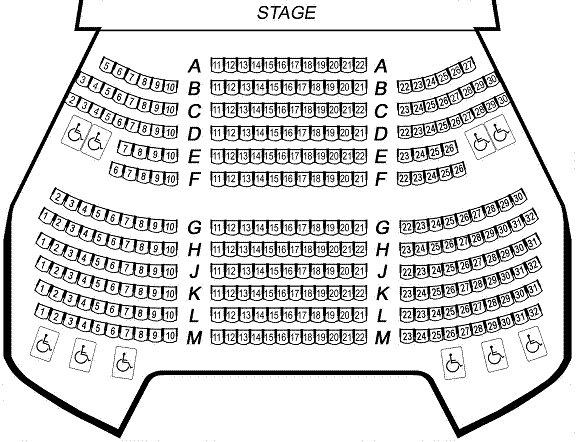 Download a printable Orchestra Seating Map
Notes: Rows A and B are quite close to the stage and slightly below eye level with the stage floor.
Rows J thru M are under the overhang of the balcony.
Balcony Seating Map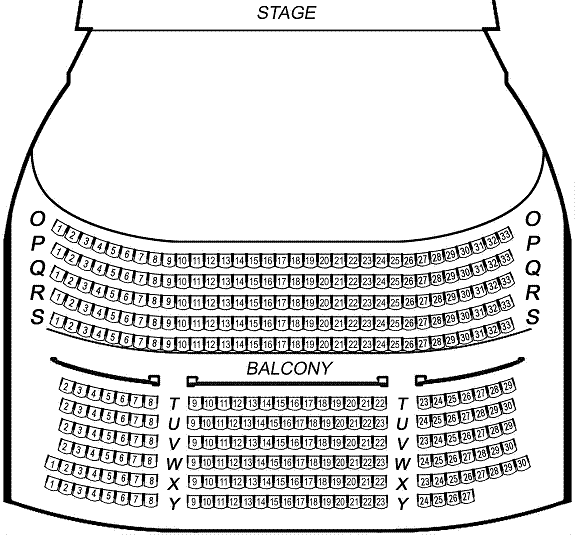 Download a printable Balcony Seating Map
Notes: There is no elevator at the KiMo Theatre. The Upper and Lower Balcony seating areas are accessible only via stairs.
Seats T-8 and T-23 have some visual obstruction from a handrail.
Rows U thru Y have limited legroom.