American Jewelry from New Mexico
A past exhibition at Albuquerque Museum. Stories of diverse heritages simultaneously, as artists live, in concert, trade, and adapt with their neighbors.
American Jewelry from New Mexico
June 2 to Oct. 14, 2018
Albuquerque Museum presents a major exhibition with accompanying book published by the Museum of New Mexico Press, surveying, through more than 300 spectacular objects, all aspects of jewelry adornment from prehistory to the present. Rather than focus on a single culture group, individual artist, time period, or medium as have most jewelry exhibitions and publications, American Jewelry from New Mexico tells the stories of diverse heritages simultaneously, as artists live, in concert, trade, and adaptation with their neighbors.
Some of the earliest adornments included in the exhibition, dating to approximately 450 ce were made with materials, particularly shell, which was imported into the region from the Pacific coast, hundreds of miles away. Regardless of the stereotype of New Mexico being a land "remote beyond compare" and isolated from other cultures, from the beginning artists in the region have been in contact with outside groups, adopting new materials and aesthetics with new exposure.
Jewelry making in New Mexico has always been about innovation, with artists celebrating new materials and techniques which, in the hands of master craftspeople, become instant traditions. For millennia startlingly new materials including abalone shell, turquoise, silver, mother of pearl, gold, glass, Bakelite, Lucite, apatite, tungsten, bottle caps, and diamonds have been introduced, adopted, and elevated to idiosyncratic modes of exemplary expression.
Several of the most important United States designers of contemporary jewelry live and work in New Mexico yet for many their achievements are completely unknown locally: their work does not easily fit into any category of "New Mexican" jewelry. Therefore a new, more appropriate identity for this work is found in simply calling it all "American jewelry." No region of our country has a longer and more continuous history of adornment from prehistory, through the Victorian era and the Depression to post-war modernism, and on to contemporary simultaneous celebrations of tradition and unprecedented experimentation.
Exhibit Video
Videos for the exhibition American Jewelry from New Mexico.
Megan Kamerick of New Mexico PBS KNME-TV interviews Curator of Art Andrew Connors in "Jewelry Making in New Mexico" for ¡COLORES! 
Filmmaker Lara Dale interviews the jewelry artists in "Alchemy of Jewelry."
American Jewelry
Alchemy of Jewelry Gallery
---
Exhibit Sponsor
"American Jewelry from New Mexico" is made possible by the generous financial support of Rio Grande, the Bell Group .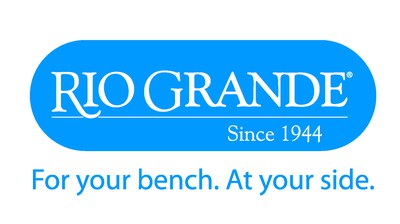 Preview of Exhibition
Preview objects from the exhibitions in this spread from the Trend Summer 2018 Lookbook.