Porcupine Stroll
Meet a porcupine! Available as volunteer schedules allow.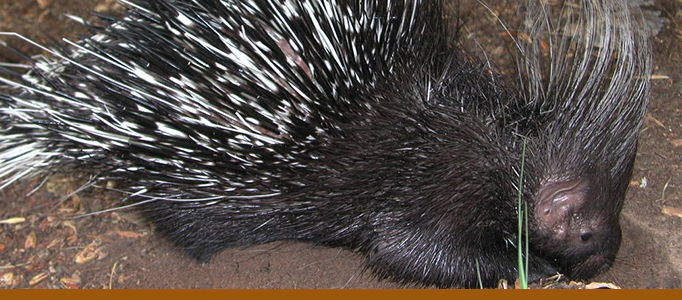 Information
Where: "Your Wild Yard" on the Cat Walk
When: As volunteer schedules permit
Noon in summer (Memorial Day through Labor Day)
11 a.m. in fall, winter and spring
Cost: Included with admission
Homer, the African Crested porcupine, shows off some of his finer points during the Porcupine Stroll.
Zoo Docents help you take a closer look at these prickly rodents and tell you about their fascinating natural history.