Tortoise Keeper Talks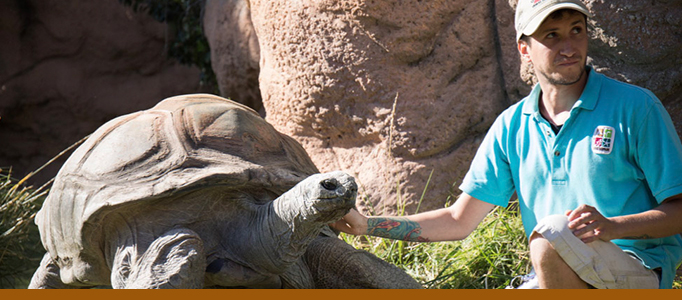 Chat with our reptile zookeepers as they feed and care for the tortoises. You'll learn what Aldabra tortoises eat, how they train with the zookeepers and what life is like in the wild.
This experience is offered seasonally in the spring, summer and fall at 11 a.m. on Thursdays at the Aldabra tortoise habitat. As weather becomes cooler, this time may be adjusted or the event may be canceled.