Plan your visit around must-see moments with BioPark Connections
BioPark Connections are quick, special moments you won't want to miss. You can attend daily demonstrations, keeper chats, training sessions, tours, storytimes and more, led by BioPark staff and volunteers. All activities are included with regular admission.
Zoo Connections Botanic Garden Connections Aquarium Connections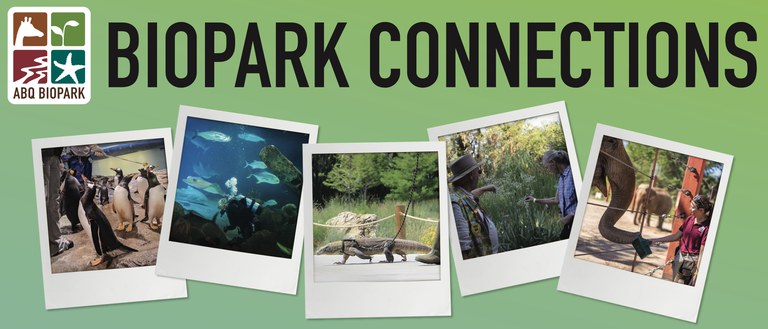 The schedule of daily BioPark Connections is designed to help you plan your time at the Zoo, Botanic Garden and Aquarium. BioPark Connections may change seasonally, so check the signs at the entry to the parks or view the schedules below.
Animal well-being, health and safety are the BioPark's top priorities, and the animal and plant care teams may occasionally need to cancel BioPark Connections.
 Also visit our main BioPark Events page for even more exciting things going on at your ABQ BioPark!
Zoo
Botanic Garden
Aquarium