Activities and Feeding Times
There's more to do at the zoo than visiting the exhibits!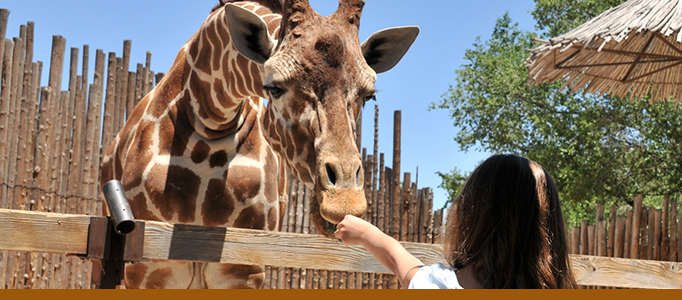 Other BioPark Activities
Carousel features endangered species from all over the world.
Ride one of our pedal boats at the Zoo.
BioPark Connections are quick, special moments you won't want to miss. You can attend daily demonstrations, keeper chats, training sessions, tours, storytimes and more, led by BioPark staff and volunteers. All activities are included with regular admission.
Relax in the Africa amphitheater as volunteers read stories about animals.