KiMo Theatre
In the interest of preserving public health and limiting the spread of COVID-19 (coronavirus), the KiMo Theatre will be closed until further notice.
Experience live performances, movies, art and more at this favorite Albuquerque landmark.
In the heart of Downtown Albuquerque stands a majestic and historic theater unlike any other.

KiMo Theatre
423 Central Ave. NW
Albuqurque, NM 87102
(Map)
---
About the KiMo
A Pueblo Deco picture palace, the KiMo opened Sept. 19, 1927. It was commissioned by the innovative Oresete Bachechi, who had envisioned a Southwestern style theater for Albuquerque.
Every detail of the theater contains historical significance, making it one the region's most valued cultural gems.
The KiMo offers a variety of entertainment including film, theater, and musical performances.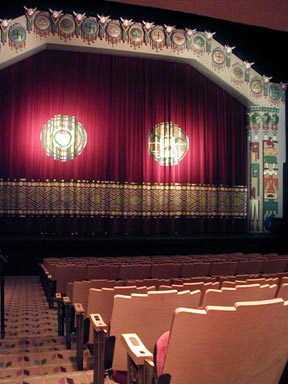 ---
Upcoming Events
No results were found.