BioPark News
News from the Albuquerque BioPark.
Subscribe to E-Mail News
Sign up for our e-mail news lists to stay up to date on what's going on at the ABQ BioPark. Choose from monthly eNews (events, animal birthdays, conservation news and features), press releases and our quarterly Educators' Update. If you're not sure, you'll be able to adjust your subscription later!
ABQ BioPark Announcements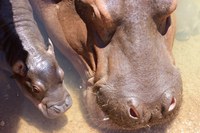 Nile Hippopotamus is mother's second offspring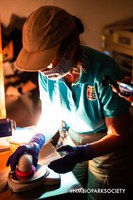 Animal care staff say the breeding activities of the penguins, as well as the care and learning opportunities that arose from having eggs are still reasons to celebrate.