Family Picnic Night at the Botanic Garden
NEW EVENT!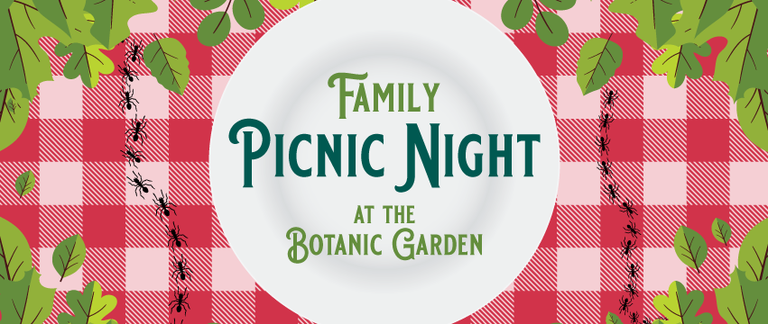 Family Picnic Night at the Botanic Garden | Friday, May 20, 2022 | 6-9 p.m. | ABQ BioPark Botanic Garden 
Spend an evening with the family surrounded by floral landscapes. Start the summer season with food, fun and live music. Bring your own picnic or order a delicious picnic ahead of the event from the Shark Reef Cafe. Be entertained by local bands performing in a variety of settings throughout the Garden. Spend quality time with the family at one of the most beautiful City facilities. 
Get tickets today!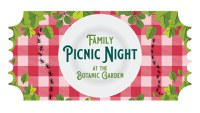 Local Entertainment
Guests can enjoy bands like The Cumberlands, Lone Piñon, Mumbojumbo Jazz Band, The Porter Draw, and Mondo Vibrations. Discover these talented musical groups around every corner of the Botanic Garden as they entertain. 
The Cumberlands are a folk rock project based in Albuquerque, NM. The band features strong vocal harmonies and catchy songs that tell a story. 
Lone Piñon is a New Mexican string band, or "orquesta típica", whose music celebrates the integrity of our region's cultural roots.  With fiddles, upright bass, accordions, guitar, and vihuela, they play a wide spectrum of the traditional music that is at home in New Mexico.
Mumbojumbo Jazz Band is led by guitarist Roman Garcia and backed by the rhythm section power house that is Matthew Jaeger on Bass and Kenny Broyles on drums, Mumbojumbo covers a wide swath of American jazz music from old timey standards to bebop and beyond. 
The Porter Draw is an Alt-Country, Americana band from Albuquerque, NM. They have been key contributors to a flourishing New Mexico roots music movement since 2007. Fitting in at country honky-tonks and rock n' roll clubs alike, The Porter Draw have built a reputation for tight harmonies of wistfully delicate lyrics of longing, heartbreak, and the American experience. 
Mondo Vibrations is reggae soul with rock attitude! This band has bass lines to make hearts skip, drum beats to get feet movin', guitar riffs to nod to, soul-touching keys, and the mad scientist dread-lock guy playing almost any instrument on his guitar! Mondo has been around the southwest shaking the foundations for over 10 years and is here still to have fun through music and keep the good times rollin'! 
Pre-Order a Picnic for the Family
To complete your perfect evening, order picnics for the whole family ahead of time. 
Complete picnics are just a click away. Picnics for two include Italian Baguette Sandwiches, Caprese Salad, Cheese Tortellini Pasta Salad, House-Made Lemon Pepper Chips, and Tiramisu for dessert. Another option includes Fried Chicken with Hot Sauce, Summer Squash and Cucumber Salad, Fresh Fruit Salad, Fresh Baked Biscuit with Honey Butter, and Key Lime Pie for dessert. There are kids picnics as well and don't forget to add an ABQ BioPark Picnic Blanket! 
*Pre-order picnics will be available until 5 p.m. on Wednesday, May 18, 2022.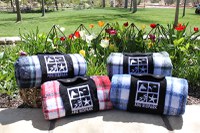 *Admission to the Family Garden Picnic Night is not included with the purchase of picnics. Pre-ordered picnics will be available for pick-up at the Shark Reef Cafe. 
Kids' Activities 

Bring the little ones to this family-fun event. They can get their faces painted and scale a 25ft climbing wall for free. 
It wouldn't be a picnic without crawling critters! The BUGarium will be open during Family Picnic Night. This immersive exhibit engrosses guests in the fascinating lives of arthropods. The complex features naturalistic habitats designed to reveal the unseen wonders of "bugs" from around the world. 
Discovery Stations
Have fun while learning! "Life All Around – Native Plants and Animals of New Mexico" will include topics like the Bosque and Desert Habitats, Pollinators, Seed Balls and Drought Tolerant Plants. Ask your questions and get answers while enjoying hands-on crafts and activities like Leaf Rubbings, Constructing Seed Balls, and a Habitat Matching Game. 
Event Details
Guests are welcome to bring chairs, coolers and picnics. Glass containers, alcohol, tents and canopies are prohibited. Pets are not allowed at the ABQ BioPark. The Butterfly Pavilion and ABQ BioPark Aquarium will be closed during this event. 
Admission to the Family Garden Picnic Night is not included with the purchase of picnics. 
---
Let's Get Social!