Family Picnic Night at the Botanic Garden
Enjoy time with your loved ones surrounded by beautiful landscapes!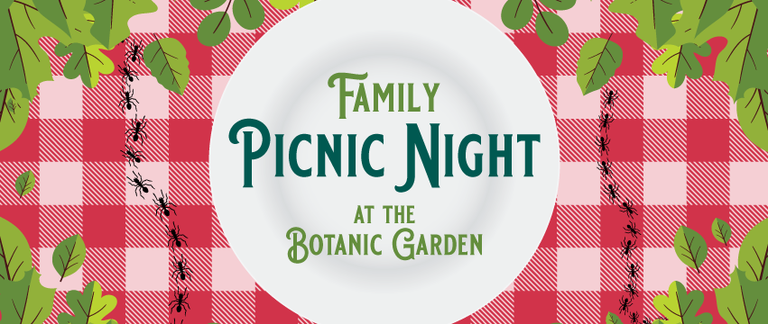 Family Picnic Night at the Botanic Garden | Friday, August 11, 2023 | 5-9 p.m. | ABQ BioPark Botanic Garden 
Spend an evening celebrating quality time with the family at the Botanic Garden and Aquarium with food, fun, and live music. Be entertained by local bands while enjoying activities for all ages.
Get tickets today!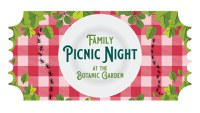 Adult- $14 
Youth (age 3-12)- $7 
Senior (age 65+)- $7
Child (2 & under)- Free
NMBPS members 50% off with valid ID
Local Entertainment
Discover these talented musical groups and many others around every corner of the Botanic Garden as they entertain throughout the evening. 
Festival Green Stage: 
5:30 p.m.- Baracutanga
7:30 p.m.- Nosotros 
Nosotros is one of the most recognizable Latin bands in the Southwest United States. This 9-piece, Latin music powerhouse, seamlessly combines Latin rhythms with elements of Rock, Salsa, Jazz and Cumbia creating an original sound that is unmistakably Nosotros.
Baracutanga is a seven-piece band, representing four different countries (Bolivia, Ecuador, Peru, USA), that blends South American ancestral traditions with a modern sensibility, whose exciting and distinct Latin flavor keeps crowds dancing and always wanting more. Baracutanga creates songs that cross linguistic and cultural barriers, building bridges between the south and the north, overcoming the barriers of discrimination and promoting intercultural experiences that empower Latinos and all people with a positive message of self-affirmation.
The Plaza
4:45 p.m. – Alma Quartet
6 p.m. – Levi Dean & the Mesa Rats
Gulf Coast 
5 p.m. – Flambeaux
6:30 p.m. – Acoustic Secret 7 Duo
Shark Tank
5:15 p.m. – Lara Manzanares
6:45 p.m. – Ryan Smith
Conservatory
5 p.m. – Ryan Smith
6:45 p.m. – NM Marimba Band
Rose Garden
5:15 p.m. – Prisma
7 p.m. – Mariachi Xochitl
Eats & Treats
Come hungry! Food and drink will be available for purchase with a variety of options. Order dinner from the Shark Reef Café or stop by one of the familiar stands for snacks to satisfy all appetites including an elevated charcuterie board for the occasion. The Wildflower will offer hotdogs, pretzels, green chile corndogs, ice cream, cotton candy, and more. Get your favorite Dippin' Dot flavor at Vitex. Cool off at the High Desert stand with a snow cone or many other treats to choose from. Still want more? Elote in a Cup will be available in the Festival Green.
Beer, wine, and cocktails will be available at Vitex, High Desert, Shark Reef Café, and the Festival Green.
You are also welcome to bring in your own picnic to enjoy!
Family Fun 
Celebrate a fun Friday night with the family with activities like free face painting in the Ceremonial Garden and Discovery Stations throughout the Garden!
It wouldn't be a picnic without crawling critters! The BUGarium will be open during Family Picnic Night until 8:30 p.m. This immersive exhibit engrosses guests in the fascinating lives of arthropods. The complex features naturalistic habitats designed to reveal the unseen wonders of "bugs" from around the world. 
Discovery Stations 
Kids of all ages will be able to learn at Discovery Stations. These educational posts throughout the Garden and Aquarium are exciting activities that plant seeds of curiosity. 
Botanic Garden 
Story Time- 5:15 p.m. at the Spanish Moorish Garden.
Bosque Station- Discover the wonders that live in the Bosque of ABQ. Look at a porcupine skull and quills up close.
Insect Station- What is an insect? Learn about their unique characteristics and test yourself with a matching game!
Pollinator Station- What's all the commotion about pollinators? Come find out how important and amazing they really are.
Aquarium
Touch Pool- 5 p.m. and 6:30 p.m. 
Marine Habitats Games – What are the marine habitats and where are they located? Match the marine animal with its habitat.
Sharks and Rays Games – Which shark wins the award for…Most Unique, Fastest, and more!
Getting There
The ABQ BioPark Botanic Garden is located at 2601 Central Ave NW, Albuquerque, NM 87104. 
Free Park & Ride
Free parking will be available at the ABQ BioPark Zoo. Free SunVan shuttles will take event-goers to and from the Garden from 4:30-9:30 p.m. SunVans are handicap accessible. Strollers, lawn chairs, and coolers are allowed on shuttles. Glass items or alcohol are not permitted on shuttles or inside the ABQ BioPark.
Limited parking is available at the ABQ BioPark Botanic Garden. 
Bike Valet
Pedal your way to fun! Skip traffic on the road, stick to the trails, and take advantage of the free Bike Valet provided by Esperanza Bike Education Center. The BioPark Botanic Garden is easily accessible from the Bosque Trail. 
The Venue 
Guests are welcome to bring chairs, coolers and picnics. Glass containers, alcohol, tents, sports equipment and canopies are prohibited. Pets are not allowed at the ABQ BioPark. The Butterfly Pavilion will be closed during this event. Last entry will be at 8 p.m.
The ABQ BioPark Botanic Garden And Aquarium will close for the day at 4 p.m. to prepare for Family Picnic Night. 
---
Thank You to Our Sponsors!
---
Let's Get Social!