Harvest Festival
Enjoy autumn in Albuquerque with fall favorites.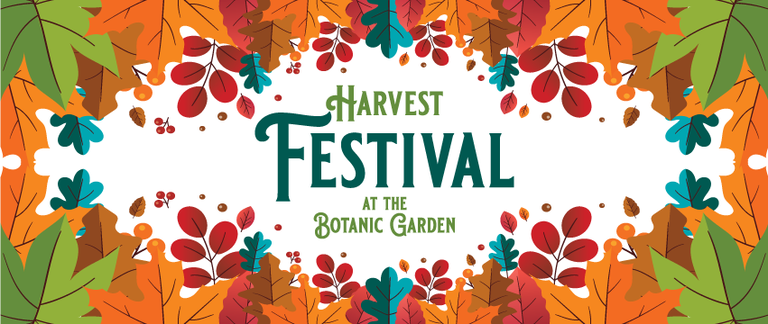 Harvest Festival | Saturday, October 2 & Sunday, October 3, 2021 | 10 a.m.- 4 p.m. | Botanic Garden
The ABQ BioPark is excited to host the Harvest Festival for two fun-filled days at the Botanic Garden in October. Explore a variety of landscapes throughout the Garden, listen to live music, enjoy festival treats and local brews, and celebrate the beauty of the season. 
Harvest Days Tickets
Harvest Festival is included with regular admission. Reserving your visit time is recommended but not required. Tickets are available at the Botanic Garden. Get tickets today!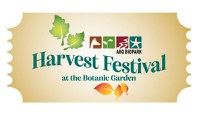 Festival Features
Local Artisans
The Festival will be packed with local artisans and their handcrafted products. Albuquerque flair will be available at the Garden from artisans like Anka Jewelry Designs, Bean Street Studio, Bloomers, Candace's Craft Corner, Dawson Designs, DurDe Jerky, Flora & Foliage, Half Full Designs, Handmade by Traci, Honey Shack - New Mexico, Liz Roberts Pottery, ML Designs, Oakenwell, Sunshine Alchemists and Soap Co., Two Stoned Betties, Wethington Holistic Arts, Wildcraft Designs, and WiseWorks. 
Fall Fun 
Face painters will be getting you ready for a fall photo-shoot. The Botanic Garden gardeners have been hard at work. Their gorgeous seasonal arrangements will be displayed throughout the Garden giving visitors a show and getting them into the spirit of the season. Leave the backdrops of your photo-opps to us! 
Eats & Treats 
Reward yourself with eats and treats available at the Shark Reef Café and throughout the Garden. They'll be serving a menu full of season specialties including a chocolate chip apple pie Belgian waffle, elote style corn-on-the-cob, and pulled pork loaded tots. 
Food and drink stands will offer house-made chips in a variety of flavors, BioPark apple cider by the glass and local beers, including brews from Tractor Brewing Co. and La Cumbre Brewing Co. for visitors 21 and older with valid ID. Tractor Brewing Co. will be selling their branded merchandise both days of the Harvest Festival. Get your local gear! 
Local Sounds 
While strolling through the Botanic Garden, guests can enjoy the sounds of local bands as they provide a soundtrack to the Harvest Festival experience.
Entertainment Schedule
Saturday, October 2
Garden Tent
Farm House
Heritage Farm
Sunday, October 3
Garden Tent
Farm House
Heritage Farm
Discovery Stations 
Fun while learning for kids of all ages! These educational posts throughout the Garden are exciting activities that plant seeds of curiosity. 
Seed balls 
It's time to get rolling on your plans for next year's garden. Make a few seed balls to take home and start your own native wildflower garden. These balls of soil, seeds and clay can be rolled into your yard and watered gently until they sprout in the spring. Warning: you might get muddy and you'll definitely have fun!
Pinecone Bird Feeders
Welcome wildlife to your yard this winter with a pinecone bird feeder. Make one in the Garden and take it home to hang outside. Your neighborhood birds and squirrels will thank you!
Pollination Station
Did you know that almost 90 percent of flowering plants depend on pollinators? Visit the Pollination Station to learn about the fascinating jobs of bees, birds, bats, beetles, butterflies and some of the other 200,000 species of animals that act as pollinators.
Beekeeping 
From noon to 2 p.m. guests can ask questions and get answers from Beekeeper Annette who will have her bees on hand at the Heritage Farm. 
New Mexico Bug Display
BUGarium staff will have a variety of native NM bugs on view and will answer questions from 2-4 p.m.
Japanese Flower Arrangements in the High Desert Rose Garden Atrium
Ikebana is the Japanese art of flower arranging. For centuries, Japanese people have used ikebana as a way to connect with the natural world, and it's still considered one of the fundamental refinements of Japanese culture today. Ikebana International's local Chapter 41 will be displaying arrangements that represent the art of ikebana and educate the public about Japanese flower arrangement. 
Live Demonstrations
Learn straight from a specialist as BioPark staff, volunteers and gardeners demonstrate traditional crafts, DIY gardening projects and answer questions. A variety of demos will be programmed throughout each day. Stop by the Spanish-Moorish Garden to watch a gardening demonstration. 
Cross stitch embroidery uses simple, counted, crossed stitches to make complex designs.
Colcha is a traditional New Mexican form of embroidery using wool yarn and tacking it down in a stitch that is decorative on both sides of the material.
Quilting is the art of piecing together small fabric shapes to make large textiles. It originated as a way to recycle discarded fabric.
Knitters turn yarn into fabric using two needles. Knitted fabric stretches, which makes it perfect for socks, hats, and sweaters. Wool and other animal fibers are used to make warm outerwear.
When a sheep or other animal is sheared, the result is a fleece. Spinners clean and comb the fleece and spin it into yarn. Weavers use a loom to make cloth with a warp and weft; this can be used to make everything from Dine blankets and tapestries to rag rugs and scarves.
Demonstration Schedule:
Saturday at Heritage Farm
Cross Stitch | 10 a.m.-12 p.m. 
Colcha | 12-2 p.m.
Quilters | 2-4 p.m.
Sunday at Heritage Farm
Dropped Stitch Knitters Guild | 10 a.m. - 1 p.m.
Spinning/Weaving | 1-4 p.m.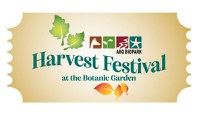 Get tickets now!
Pedal Toward Petals
Bike to the Harvest Festival! The bike trail along the bosque runs right next to the Botanic Garden. Plan your route and ride on over with the family. Bike Path Map.
Event Details
This family-friendly event is included with admission to the ABQ BioPark Botanic Garden/Aquarium. Pets are not allowed at the ABQ BioPark. New Mexico BioPark Society Members will receive complimentary admission to the Garden during the Harvest Festival. 
---
Let's Get Social!
No results were found.