Garden Music
Surround yourself with the beauty of nature while listening to local, live music at the ABQ BioPark Botanic Garden.

Garden Music | 6-8:30 p.m. | Botanic Garden 
Bring the family to enjoy an evening in the Garden. The Shark Reef Cafe will be cooking up delicious food for the perfect picnic on the grass and local bands will provide a dinner soundtrack. Kids can get their face painted and adults with an ID can order a drink from the variety of bars around the Garden. Plan for a relaxing time in one of the city's most beautiful settings as the entire Botanic Garden will be open to experience. 
Ticket Prices: 
Adult: $14
Senior: $7
Youth (age 3-12): $7
Child age 2 and under: Free
NMBPS members 50% off with valid ID.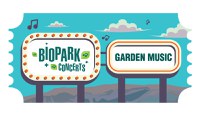 Click on the ticket icon to purchase tickets. 
---
2023 Garden Music Dates and Entertainment Schedule
This season's Garden Music concerts are going to be very entertaining as extremely talented local bands will be featured. Music starts at 7 p.m.
Thursday, June 8, 2023 - Felix y Los Gatos (Blues/Tejano/New Orleans Swing)
The Gatos have traveled around the country playing big blues festivals and special events. The two core members are Felix Peralta (guitar & vocals) and D.B. Gomez (button accordion.) This duo of music masterminds has a distinct sound and an expansive repertoire that they have been building since 1998.
Thursday, June 22, 2023 - Severo y Grupo Fuego (Latin)
Celebrating over 10 years in the music industry, award winning group Severo y Grupo Fuego bring a high-energy show to every stage they perform on. With the fusion of Mexican and Puerto Rican upbringings, Severo y Grupo Fuego has had a successful career in the Latin music scene since 2010. Severo y Grupo Fuego bring traditional Latin music to the public while incorporating their influences to this music genre. The band is made up of five award-winning musicians and has taken the art of recording and performing Latin music to a whole new level.
With an electrifying high-energy show, award winning versatile musicians, and true professional work ethic, these qualities make Severo y Grupo Fuego the most sought after band in the Southwest. Their pride, passion, and drive shine every minute they are on stage.
Thursday, July 6, 2023 - Entourage Jazz (Jazz)
Adored by audiences, Entourage Jazz (EJAZZ) has become a favorite of New Mexico jazz enthusiasts since 2009. EJAZZ has been named "Best of the City – Best Local Band" by Albuquerque the Magazine 2022, and "Albuquerque's Best Jazz Band" by the Weekly Alibi Best of Burque Music Showcase 2019. The band also took top Alibi honors for "Best Performance" for their 2018 New Mexico Jazz Workshop "Jazz Under the Stars" Tribute to Bobby Darin & Frank Sinatra and "Best Album" for their recording, "Entourage Jazz Wishes You a Cool Yule." A native of Louisiana, EJAZZ vocalist, Emerson Corley was awarded "Best Vocal Performance" by the 2019 and 2022 New Mexico Music Awards and the band also took top honors for "Best Instrumental" in 2016 and 2021. Entourage was also awarded "Top 5 Best of The City" 2021, 2020 and 2019 by Albuquerque the Magazine. The band starts as an intimate trio and expands to a big band, specializing in standards from the Great American Songbook.  EJAZZ features Vocalist, Emerson Corley; pianist Robert Muller; Lee Taylor, sax; Paul Gonzales, trumpet; Maren Hatch, bass and John Bartlit, drums.
Thursday, July 20, 2023 - Hillary Smith & ChillHouse featuring The City Horns - (Blues/Soul/Funk)
ChillHouse was created by  guitarist of the legendary, Dallas, Texas-Buster Brown Band, Jim Casey, along with these Albuquerque based and beloved players, bassist, Robert "Milo" Jaramillo, saxophonist, Glenn Kostur and drummer JD Davis. Powerhouse blues originals, throwback soul and all things funky has secured them a loyal fan base in Albuquerque and Santa Fe.
ChillHouse is fronted  by Albuquerque's own award-winning vocalist/songwriter  and 2021 New Mexico Hall of Famer, soul queen, Hillary Smith. 
High City Horns is the most recent addition to ChillHouse- comprised of these New Mexican luminaries- Glenn Kostur/music director, Brad Dubbs, Aaron Lovato, Paul Gonzales and Sam Nesbitt. Together this 10 piece dream team will blow you outta your chairs and onto the dance floor. Look for the debut CD release this summer. 
Thursday, August 3, 2023 - Silver Sky Blues Band (Blues/Rock) 
Silver Sky Blues Band is a New Mexico ensemble performing American traditional music in the veins of blues, rockabilly, and soul. 
For this special Garden Music, Obon Festival will be will be adding to the festivities. This fusion of the ancient Japanese belief in ancestral spirits and a Japanese Buddhist custom to honor the spirits of one's ancestors will be celebrated with the release of lanterns, or toro nagashi, to commemorate loved ones. Obon Festival activities during the evening include a traditional tea ceremony demonstration in the Hight Desert Rose Garden, traditional music and Japanese folk dance. Educational displays will highlight Japanese culture.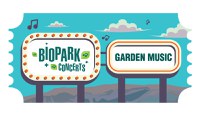 Click on the ticket icon to purchase tickets. 
---
Planning Your Visit
Get tickets ahead of time and beat the line. The family can spread out a blanket and grab some dinner from The Shark Reef Café. 
Event Details
Guests are welcome to bring chairs, coolers and picnics. Glass containers, alcohol, sports equipment, tents and canopies are prohibited. Pets are not allowed at the ABQ BioPark.
The Aquarium, Heritage Farm, and BUGarium will not be open during Garden Music. 
Gates open at 6 p.m. Music starts at 7 p.m.

Interested in performing?
To be considered as a performer for a city event, tell us about your music by completing this Interest Form. 
---
Thank You to Our Sponsors!
---
Let's Get Social!
No results were found.