Garden Music
Surround yourself with the beauty of nature while listening to local, live music at the ABQ BioPark Botanic Garden.

Garden Music | 6-8:30 p.m. | Botanic Garden 
Bring the family to enjoy an evening in the Garden. The Shark Reef Cafe will be cooking up delicious food for the perfect picnic on the grass and local bands will provide a dinner soundtrack. Kids can get their face painted and on June 9 & 23 brave a 25-foot tall climbing wall. Adults with an ID can order a drink from the variety of bars around the Garden. Plan for a relaxing time in one of the city's most beautiful settings.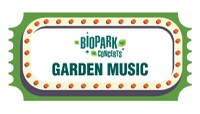 ---

2022 Garden Music Dates and Entertainment Schedule 
Thursday, June 9 - Red Light Cameras (Garage-Pop)
Red Light Cameras are a show-stopping rock band out of Albuquerque, New Mexico. Lead by powerhouse vocalist, Amanda Machon, this band packs a punch and always has the dance floor moving as fans belt out the lyrics, singing along with one of the best front people you will ever see. The songs are super catchy, the hooks infectious, and the beats will absolutely have you bouncing. It's all the pop you need with some serious garage rock edge to blow you away. 
Thursday, June 23 - Alex Maryol (Blues-Rock)
Alex Maryol has matured into a critically-acclaimed alt-blues artist. His vocals exude a sweet grit and, on guitar, Alex is a slow-burn virtuoso whose adept at conjuring muddy Mississippi river blues, gritty indie rock, buttery R&B, and sweat-soaked Chicago-style blues with an unmistakable swagger. Alex has opened for a wide array of artists, including Etta James, G. Love and Special Sauce, Bo Diddley Bonnie Raitt, Lyle Lovett, Leon Russell, Corey Harris, Blues Traveler, and Otis Taylor, among others. He's also earned the "Best Blues Song" award at the New Mexico's MIC Awards.
Thursday, July 7 - Nosotros (Latin)
Nosotros is one of the most recognizable Latin bands in the Southwest United States. They have twice been featured on NPR's Alt Latino, twice been named winners in the prestigious John Lennon Songwriting Competition, been awarded 13 New Mexico Music Awards and have shared the stage with some of the biggest names in music. The 9-piece, Latin music powerhouse, seamlessly combines Latin rhythms with elements of rock, salsa, jazz and cumbia creating an original sound that is unmistakably Nosotros. But M.E. Schenck of Hyperactive Music Magazine may have interpreted their sound best by saying "Nosotros' music is not to be explained, it is to be felt in the pit of our souls." 
Thursday, July 21 - Joseph General & High Vibration (Reggae)
Joseph General & High Vibration is a 6-piece reggae/worldbeat group consisting of members of diverse cultural backgrounds. They are celebrating 12 years making music together in New Mexico! Since 2010, this band has worked hard to promote unity through the power of music! In 2015 and 2016 Joseph General & High Vibration alongside of Soulcialite Productions, won the New Mexico Music Award (NMMA) for Best Reggae Production and picked up another NMMA in 2019 for Best Electronica production. This company of musical talent is composed of some Albuquerque's top musicians and vocalist who all perform in other successful groups in New Mexico and around the country. They have 2 albums available with a third on the way in the next year. With love and positivity at the heart of the message, Joseph General & High Vibration deliver uplifting sounds to entertain adults and children alike.
Thursday, August 4 - Levi Platero (Blues-Rock)
Levi Platero is a great example of a gifted guitar player who has the musical intuition of a much more experienced player. His quiet nature is unleashed with a style that mixes Texas blues, vintage rock, and his modern guitar heroes such as Eric Johnson and Steve Vai. Levi Platero is from the Navajo Nation (American Indian Tribe) within the Southwest of the United States. With his family band "The Plateros", he emerged on the music scene in 2004 in the blues rock power trio. After a decade of touring the US with his family band and a year run as member of "Indigenous", he decided it was time to get back to his own music. He recorded and released a self-titled EP in the fall of 2016 with the single "Take Me Back" winning the 2016 New Mexico Music Award.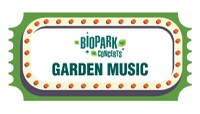 Planning Your Visit
Get tickets ahead of time and beat the line. The family can spread out a blanket and grab some dinner from The Shark Reef Café. 
Event Details
Guests are welcome to bring chairs, coolers and picnics. Glass containers, alcohol, sports equipment and canopies are prohibited. Pets are not allowed at the ABQ BioPark.
The Aquarium and BUGarium will not be open during Garden Music. 
Gates open at 6 p.m. 

Interested in performing?
To be considered as a performer for a city event, please fill out this form.
---
Thank You to Our Sponsors!
---
Let's Get Social!
No results were found.