Zoo Music
Enjoy an evening with food offerings throughout the ABQ BioPark Zoo and live music.

Bring the family to Zoo Music during the summer to enjoy performances by national touring entertainment. Plan to spend an evening with wildlife, food, music and fun. Kids will have fun getting their faces painted. Adults with an ID can order a drink from the variety of bars at the Zoo. Dusk is one of the more active times for animals and a great time to learn about the Zoo's conservation initiatives. Checkout the variety of animal exhibits open during Zoo Music!
     Ticket Prices:
Adult: $17
Senior (65+): $8.50
Youth (3-12): $8.50
Child 2 & Under: Free
NMBPS members 50% off with valid ID.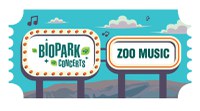 *Click on the ticket icon to purchase ticket.*
---
2023 Zoo Music Dates and Entertainment Schedule 
This season's Zoo Music concerts will feature a wide variety of national touring headliners. Music starts at 7 p.m. 
Friday, June 2, 2023 - Pixie and the Partygrass Boys (Partygrass/Bluegrass)
Hailed as "the hottest band in the Wasatch" by the Intermountain Acoustic Music Association, Pixie and The Partygrass Boys is composed of lifelong professional musicians drawn together by a common love of bluegrass and skiing in the Wasatch.
Featuring soulful, often harmonic vocals and solid strings and rhythm, this tight-knit crew was born out of the belly of a warm cabin after a long day on the slopes- drinking whiskey and singing into the night. With a high energy sound and a love for silly outfits, they travel the land spreading the gospel of whiskey, chickens, and fun for everyone.
Friday, June 16, 2023 - LADAMA (Latin Alternative)
LADAMA is an ensemble of women musicians from across the Americas who, as well as performing as a touring band, strive to engage youth in their respective communities in the process of music-making, composition and audio production through collaboration and performance workshops. 
They are Mafer Bandola (Venezuela), Lara Klaus (Brazil), Daniela Serna (Colombia) and Sara Lucas (U.S.). With rhythm and percussion driving their original compositions sung in Spanish, Portuguese and English they combine disparate, traditional roots music with pop. The result is a sonic experience through which we can view our future as a world that communicates across continents and cultures, with sound and story.
Friday, July 14, 2023 - Arkansauce (Bluegrass) 
Arkansauce is a genre-hopping, four-piece string band from northwest Arkansas, bending the rules and blurring the lines between bluegrass, newgrass, folk, Americana, country, blues, and funk. With a loyal following growing every day in the Natural State and along their tour routes, the band is proud to be stepping into a hard-driving sound unique to the Arkansas quartet.
An Arkansauce show is riddled with improvisational guitar, banjo, and mandolin leads, paired with powerful harmonies and heart-felt songwriting, all held together by deep foot-stompin' bass grooves. There's an undeniably intimate connection between the band and their fans that's contagious and leaves everyone in front of and on the stage wanting more. Arkansauce holds their head high, as they look forward to enjoying everything life and music has in store for them and their fans. 
Friday, July 28, 2023 - Sam Grisman Project Presents the Music of Jerry Garcia and David Grisman  
A Note From Sam: The music that my father David Grisman and his close friend, Jerry Garcia, made in the early 90s (in the house that I grew up in) is not only some of the most timeless acoustic music ever recorded, it also triggers my oldest and fondest musical memories. What I find most inspiring about this material is the way their camaraderie and their love and joy for the music, simply oozes out of each recording. It is also impressive how deeply they get beneath their favorite songs—whether they are originals, covers or traditional/old time tunes—and how expertly that material was curated.
My goal in starting Sam Grisman Project is to build a platform for my friends and me to showcase our genuine passion and appreciation for the legacy of Dawg and Jerry's music. By playing some of their beloved repertoire and sharing the original music that our own collective has to offer, we will also show the impact that this music has had on our own individual musical voices. Ultimately, there is nothing that makes me happier than playing great songs with my best friends and my hope is to share that happiness with audiences all over!"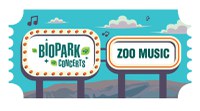 *Click on the ticket icon to purchase ticket.*
---
Planning Your Visit
Get tickets ahead of time and beat the line. The family can also spread out a blanket in the grass and grab dinner from the Cottonwood Café or treats from the variety of snack bars. 
Event Details
Guests are welcome to bring chairs, coolers and picnics. Glass containers, alcohol, sports equipment, tents and canopies are prohibited. Pets are not allowed at the ABQ BioPark.
All exhibits will be on view and open except the Penguin Chill. The penguins have an Antarctic bedtime.
Located next to the Rio Grande in Albuquerque, New Mexico, the 64-acre Zoo has been offering guests close encounters with exotic and native animals since 1927. Download a zoo map (updated October 2021). 
Gates open at 6 p.m. Music starts at 7 p.m.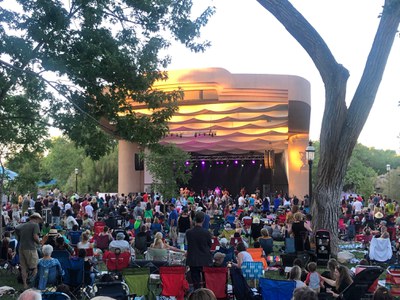 ---
Thank You to Our Sponsors!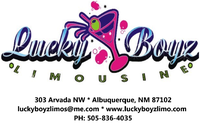 ---
Let's Get Social!
No results were found.