Zoo Music
Enjoy an evening with food offerings throughout the ABQ BioPark Zoo and live music.

Bring the family to Zoo Music during the summer to enjoy performances by national touring entertainment. Plan to spend an evening with wildlife, food, music and fun. Kids will have fun getting their faces painted. Adults with an ID can order a drink from the variety of bars at the Zoo. Dusk is one of the more active times for animals and a great time to learn about the Zoo's conservation initiatives. Checkout the variety of animal exhibits open during Zoo Music!
Get tickets today!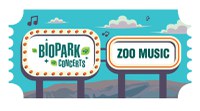 Ticket Prices:
Adult: $17
Senior (65+): $8.50
Youth (3-12): $8.50
Child 2 & Under: Free
NMBPS members 50% off with valid ID.
Click the image for tickets.
---

2022 Zoo Music Dates and Entertainment Schedule
Friday, June 17 - The Original Wailers (Reggae) 
In 1974 when Bob Marley went solo, on the brink of international stardom, he surprised the music community by choosing an American born lead guitarist, Al Anderson. It was Anderson's stunning lead work on such classics as "No Woman, No Cry" and "Three O'clock Road Block", that first alerted rock fans to the Wailer's music. Anderson's musical achievements with Bob Marley & The Wailers include the platinum award winning albums, 'Live at the Lyceum', 'Babylon by Bus' and ten-time platinum album 'Legend'. The Original Wailers received their own Grammy nomination in 2013 for their album 'Miracle' making it Anderson's second Grammy Nomination. Al Anderson is the sole member of the Bob Marley & The Wailers mid - 1970's lineup in the Original Wailers. 
Friday, June 24 - Love and Theft (Country)
Stephen Barker Liles and Eric Gunderson launched with the No. 1 country smash "Angel Eyes" and top 10 hit "Runaway." The longtime friends and bandmates have gone onto garner more than 3 billion radio impressions, over 300 million plays on Pandora, and are nearing 3 million music video streams for the critically acclaimed "Whiskey On My Breath," an epic ballad that "returns Love And Theft to the harmony-rich sound that first turned heads when they started out," (Rolling Stone). The American Country Music, Country Music Award, and CMT nominated duo has built a loyal fan base through their high-energy shows, infectious harmonies, and signature songwriting and is poised for the next chapter in their musical journey. The pair is currently putting the final touches on their fourth studio album, produced by legendary music icon Jim Ed Norman, and will release on Curb Records later this year.
Friday, July 15 - The Ghost of Paul Revere (Folk-Bluegrass) 
Music stiches together a strong community around The Ghost of Paul Revere. The Maine group examines life's ebbs and flows through a distinct and dynamic distillation of folk, bluegrass, rock, and alternative. Since forming in 2011, the band has created a following that has propelled them from a local to a national level, tallying 15 million total independent streams to date. After releasing the EP North in 2012, their signature style progressed over the course of two full-length albums. They garnered acclaim from Billboard, Boston Globe, AXS, No Depression, Relix, and The Boot, who appropriately dubbed them, "not quite bluegrass, not quite country, not quite rock 'n' roll, but kind of all three combined." The band has performed alongside The AveV Brothers, Jason Isbell, The Revivalists, Bela Fleck, and The Infamous Stringdusters, sold out countless headlining gigs, and appeared at major festivals nationwide. In 2019, their song, "Ballad Of The 20th Maine", became the official State Ballad of Maine after being passed unanimously by the Senate and House of Representatives and signed into law by Maine's Governor. 
Friday, July 29 - Lost Bayou Ramblers (Cajun) 
The Grammy award winning Lost Bayou Ramblers' evolution as a perversely progressive band rooted in Cajun traditions continues to excite, challenge, and redefine both genre expectations as well as cultural preconceptions. Founded in 1999 by brothers Andre and Louis Michot, the last 5 years have brought LBR a feature on Jack White's American Epic, score contributions to the Oscar nominated film Beasts of the Southern Wild, a Grammy award for their latest album "Kalenda" and tours with both Arcade Fire and the Violent Femmes. Lost Bayou Ramblers stands at the crosscurrents of Louisiana culture by inhabiting the gray area between Cajun and Creole, convention and innovation, mystery and a revelation, experimenting and growing the show to what it's become today: an eclectic mix of modern sounds and rhythms with ancient Cajun melodies and lyrics.  World Café says "The Grammy-winning group plays a revved-up version of Cajun music, shot through with punk energy and psychedelic fuzz." 
Friday, August 12 - Flor de Toloache (Mariachi Feminino) 
(Rescheduled performance from Friday, June 3) 
Having performed at Coachella and an NPR Tiny Desk Concert, this Latin Grammy-winning, New York-based ensemble is one of the finest all-female mariachi groups on the planet. The group began as a trio named for the delirium-inducing Mexican flower used as a love potion for generations. As they have grown in notoriety, the band has formed a truly global ensemble with musicians hailing from Mexico, Puerto Rico, Dominican Republic, Cuba, Australia, Colombia, Germany, Italy, and the United States. Their highly anticipated new album "Indestructible", produced by 11-time Grammy-winner Rafa Sardina (Stevie Wonder, Lady Gaga, Rodrigo y Gabriela, among others), premiered via NPR First Listen, where NPR's Marisa Arbona-Ruiz said: "Flor de Toloache's new bilingual album Indestructible pushes the boundaries of mariachi music and its instruments through reimagined pop covers, originals and original collaborations." 
Watch Flor de Toloache: NPR Tiny Desk Concert.
*Guests with tickets for Flor de Toloach Friday, June 3 performance: All pre-purchased tickets will be valid for the new date or can be transferred to a different Zoo Music concert of your choice. Call 505-248-8500 between 8:30 a.m. and 5 p.m. for assistance.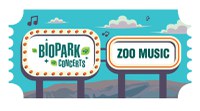 Click the image for tickets.
Planning Your Visit
Get tickets ahead of time and beat the line. The family can also spread out a blanket in the grass and grab dinner from the Cottonwood Café or treats from the variety of snack bars. 
Event Details
Guests are welcome to bring chairs, coolers and picnics. Glass containers, alcohol, sports equipment and canopies are prohibited. Pets are not allowed at the ABQ BioPark.
All exhibits will be on view and open except the Penguin Chill. The penguins have an Antarctic bedtime.
Located next to the Rio Grande in Albuquerque, New Mexico, the 64-acre Zoo has been offering guests close encounters with exotic and native animals since 1927. Download a zoo map (updated October 2021). 
Gates open at 6 p.m.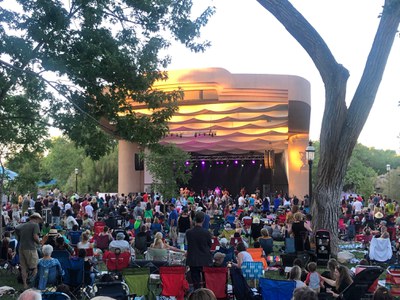 ---
Thank You to Our Sponsors!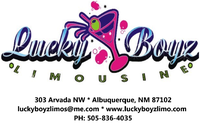 ---
Let's Get Social!
No results were found.