Zoo Nights
Enjoy an evening with live music and food offerings throughout the ABQ BioPark Zoo.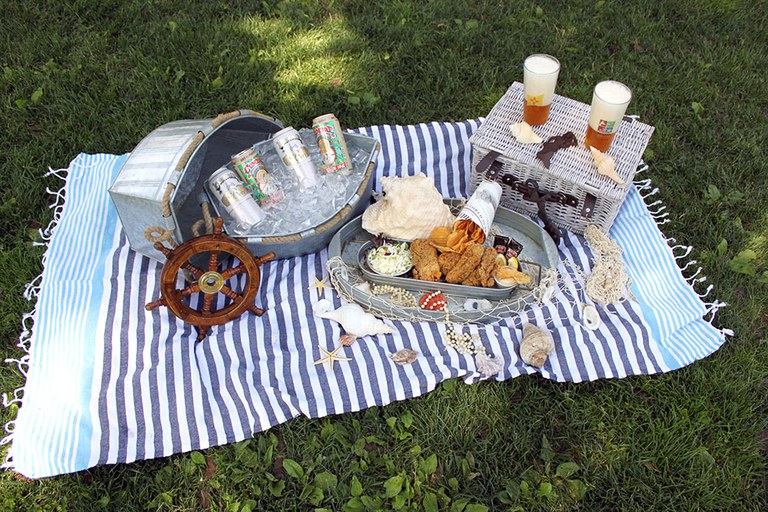 The ABQ BioPark Zoo will be full of the sounds of Albuquerque. Bring the family to one or all four Zoo Nights on Saturdays during the summer to enjoy live music throughout the ABQ BioPark Zoo. Local bands will entertain at four locations throughout the Zoo including a gazebo near the flamingos, at the Turquoise Trail, in the Nature Theatre, and at the Carousel. Stroll through the Zoo to hear different genres of four bands as they each entertain from 6-8:30 p.m. The family can also spread out a blanket in the grass and grab dinner from the Cottonwood Cafe. Plan to spend your evening with wildlife, food and local music during Zoo Nights. 
 
July Entertainment Schedule 
Saturday, July 24, 2021
Enjoy the folk-rock sounds of The Cumberlands near the flamingos, and a mix of blues and New Mexican tunes from Felix y Los Gatos at the Turquoise Trail. Listen to the amazing Caribbean and Brazilian rhythm of Frank Leto & PANdemonium as they perform in the Nature Theatre, as well as the traditional New Mexican music from Lone Piñon while they entertain near the Carousel.  
Saturday, July 31, 2021
Troy Browne Band will greet guests as they perform near the flamingos, while Merican Slang will be bringing the funk to the park. Nosotros will be performing salsa in the Nature Theatre, while The Bobcats will be jazzing it up at the Carousel. 
August Entertainment Schedule 
Saturday, August 7, 2021
Listen to the fun, jazzy sounds of the MumboJumbo Jazz Band near the flamingos, and Latin world music performed by Sol de la Noche in the park. Sway to the reggae sounds of Revíva in the Nature Theatre, and dance to the alt-country and Americana tunes of The Porter Draw near the Carousel. 
Saturday, August 14, 2021 
Listen to country music played by Kyle Martin near the flamingos, and catch a blues and soul performance by The Chris Dracup Trio in the park. Mondo Vibrations will be playing their reggae hits in the Nature Theatre, while the Silver String Band will entertain with their string folk/bluegrass music at the Carousel. 
 
Planning Your Visit
Guests are welcome to bring chairs, coolers and picnics. Glass containers, alcohol and canopies are prohibited. Pets are not allowed at the ABQ BioPark.
All exhibits will be on view and open except the Penguin Chill. The penguins have an Antarctic bedtime.
Gates open at 6 p.m. 
---
Band Bios
Albuquerque folk rock band, The Cumberlands, are known for their captivating vocal harmonies and original songs that
attract listeners. The band members bring a variety of musical influences to the group in an effort that continues to engage audiences wherever they go. They get audiences on their feet wherever they entertain.
Felix y Los Gatos is a national touring act with their roots planted firmly in the high desert of New Mexico. The Gatos
have an improvisational style considered "Zydejano Cumbia Blues". Their cornucopia of sounds includes Cumbia, Latin, blues, Tejano, New Orleans Zydeco, polkas, waltzes and Gypsy Jazz. They have been featured performers at The Kennedy Center in Washington DC and have been on numerous recordings and live performances with Grammy award winning artists. Get ready to dance!
Frank Leto is a multidimensional artist who has found a balance between professional musician and professional
educator. His lifelong pursuit of musical knowledge has led him to appreciate the music of many cultures. Frank's talent as a composer has allowed him to share this love for music with his peers, students and community. His musical talents include playing Brazilian percussion, Afro-Cuban percussion and Trinidadian Steel Drums. Frank's band PANdemonium, features original music and blends musical styles like reggae, ska, soca, calypso, samba, salsa and zouk into their own unique sound.
Lone Piñon is a New Mexican string band, or "orquesta típica", whose music celebrates the integrity of our
region's cultural roots.  With fiddles, upright bass, accordions, guitar, and vihuela, they play a wide spectrum of the traditional music that is at home in New Mexico. Over the past eight years Lone Piñon has played extensively throughout the Southwest, recorded four studio albums, and represented New Mexico traditions at the Library of Congress in Washington DC and in festivals across the mainland US and in Hawaii.  In 2019 they received the Parsons Award from the American Folklife Center and were recognized by the National Association of Latino Arts and Cultures for their work with regional traditions.
The Troy Browne Band is a new twist on a classic sound, featuring a wide range of familiar favorites and catchy
contemporary songwriting. Browne's rhythmic and soulful style brings together audiences, uniting them with his love for good music. According to the Santa Fe Reporter, "Troy Browne is a breath of fresh air," bringing "classic country and blues" to his Americana sound. 
Merican Slang is Albuquerque's premier Funk band. It has a rotating cast of local talent who help to support the
three driving forces of the group. This band always comes to entertain and get audiences up on their feet.
Nosotros is one of the most recognizable Latin bands, in the Southwest United States. They have twice been
featured on NPR's Alt Latino, twice been named winners in the prestigious John Lennon Songwriting Competition, been awarded 12 NM Music Awards and have shared the stage with some of the biggest names in music. This Latin music powerhouse, seamlessly combines Latin rhythms with elements of Rock, Salsa, Jazz and Cumbia creating an original sound that is unmistakably Nosotros.
The jazz trio, The Bobcats is the winner of an New Mexico Music Award for best jazz CD, Music For The Sole.
Albuquerque musician, Dan Dowling is on guitar and vocals while John Griffin plays a mean bass and Bob Gusch delights on woodwinds, playing a mix of swing, jazz standards, blues, originals and more.
MumboJumbo Jazz Band is led by guitarist Roman Garcia and backed by the rhythm section power house that is
Matthew Jaeger on bass and Kenny Broyles on drums. Mumbojumbo covers a wide swath of American jazz music from old-timey standards to bebop and beyond.
Through the lens of Alternative Latin American music Sol de la Noche connects us with sounds of different cultures
around the world and invites audiences to dance with their high energy and virtuosic performances. Their debut album Al Natural, released in September 2019 has placed Sol De La Noche as one of the top Modern Latin Band acts in Albuquerque, New Mexico resulting in full attendance across multiple venues in the state.
Revíva is one of the premiere bands representing the state of New Mexico. The band formed in 2009 and quickly
became well known in the Southwest for their energetic live performances and unique blend of reggae, rock, and Latin dance music. The six member group performs in English and Spanish, and is guaranteed to keep you dancing from start to finish.
The Porter Draw is an Alt-Country, Americana band from Albuquerque, NM. They have been key contributors
to a flourishing New Mexico roots music movement since 2007 and have shared the stage with such greats as Greensky Bluegrass, Reverend Horton Heat, New Riders of the Purple Sage, Cross Canadian Ragweed, and Cadillac Sky. Fitting in at country honky-tonks and rock n' roll clubs alike, The Porter Draw have built a reputation for tight harmonies of wistfully delicate lyrics of longing, heartbreak, and the American experience.
Kyle Martin hails from the deserts of South Central New Mexico. This six and a half foot tall real life "Rock & Roll Cowboy"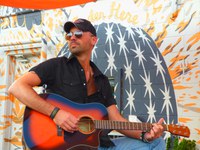 is the living amalgam of all things Honkytonk Country & Vintage Hard Rock. Rock out country style with this local entertainer while dancing the night away.
Chris Dracup is a New Mexico songwriter, guitarist and performer known for his soulful vocal style and masterful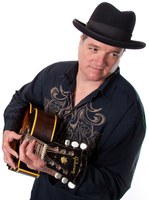 electric and acoustic blues guitar. His original songwriting and regular performance schedule have garnered him critical and popular acclaim, earning him an enduring Southwestern fan base.
Mondo Vibrations Albuquerque, NM's premiere reggae rock band take a southwestern style reggae sound, infuse it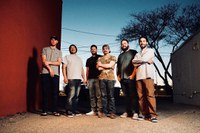 with rock, dub, a little psychedelic and hip hop, then create a sound that is all its own.  Massive bass lines, textured vocal harmonies, enticing guitar lines, hypnotic delays, and invigorating drum lines take Mondo's music to a whole new level. The band's mission is simple; to spread positive vibrations through their music and sound while having a good time, and to leave the audience feeling the vibration of the music long after they experience the vibes.
Formed in 2015, Silver String Band immediately captured the attention of the booming music scene in Albuquerque, NM.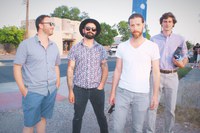 Known for their exceptional songwriting, unique covers, and pushing the boundaries of traditional bluegrass music, this "rowdygrass" ensemble balances high-energy, boot-scooting music with enchanting, soulful songs that will pluck at your heartstrings. 
---
Let's Get Social!
No results were found.