About the Planning Department
Planning Department Mission Statement: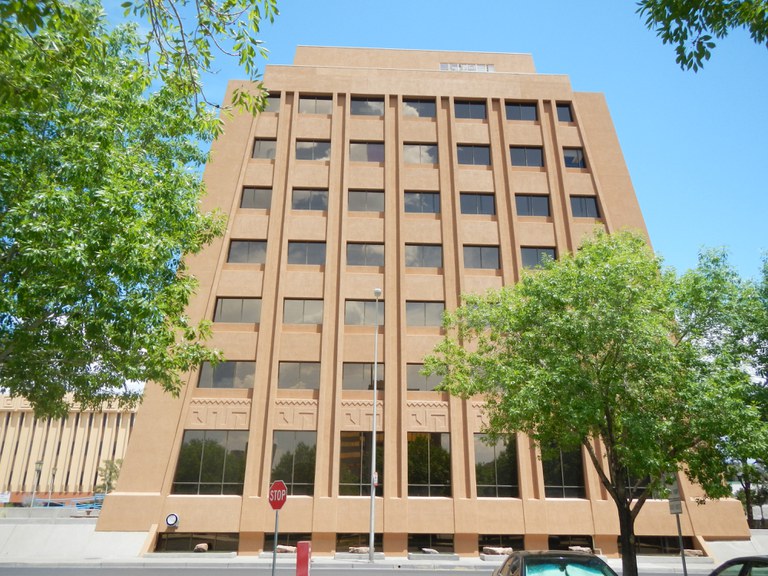 The mission of the City of Albuquerque Planning Department is to protect the health, safety, and welfare of our community. We are dedicated to improving the quality of life for all Albuquerqueans by facilitating transparent, orderly, sustainable, and strategically-placed development.
To achieve this mission, the Planning Department creates and implements long-term growth strategies that seek to preserve and protect our city's rich culture, heritage, natural and human resources, and important assets through community-driven land use approaches.
The department also houses several boards and commissions including, but not limited to, the Development Review Board, Environmental Planning Commission and the Zoning Hearing Examiner.
Important Notices
Plaza del Sol is currently closed to members of the public. However, our permitting services will continue via telephone and email, and inspections and field work will be performed as usual.  A drop box outside the building will be set up for applicants needing to turn in any paperwork that cannot be electronically submitted. For these types of issues, staff will pick up and review submissions left in the drop box and then arrange for a time for applicants to pick up any permits or paperwork.
Restaurants and retailers who wish to temporarily expand operations outdoors during the COVID-19 health emergency should apply for the Temporary Outdoor Area Permit.
For more information on temporary outdoor dining, please visit Business Resources.
Update to Site Plan Checklist
PNM has requested that all electric lines and poles be noted on the Utility Plan that is required for any Site Plan (DRB or EPC). The Site Plan Checklist has been updated to add this requirement and is available checklist is available here as well as available in hard copy at the One Stop Shop/Plaza del Sol building.
Integrated Development Ordinance
The Integrated Development Ordinance (IDO) is the City's zoning code. The 2019 Annual Update is in effect as of November 2, 2020, so applications submitted on or after that date are subject to the updated regulations.
Coming Soon: Online Services System

The Planning Department's Online Services System is expanding! Coming soon, the Development Review Board, Environmental Planning Commission, Zoning Hearing Examiner, and the Landmarks Commission will join other services currently available on the system.
The new online system will allow you to fill out your application, submit required documents, track application progress and pay application fees from any computer or mobile device. Check back for more details.
Did You Know?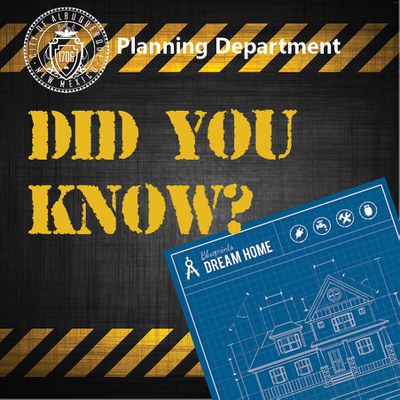 Ever wonder if that little DIY construction project you were planning for your home needs a permit (raising the wall in your yard, installing a patio cover, etc.)? Want to learn more about home construction resources available to you?
The Planning Department's Building Safety Division can help.
We offer a wide range of resources to help you navigate through the building codes and required permitting process.
Learn more at our Homeowner's How-To Guide.
News
Stay up-to-date on the latest news from the Planning Department.
Follow us on social media or sign up for updates via the electronic newsletter for the ABC-Z Project.

Events & Workshops
No results were found.