Heavy Technical Rescue Task Force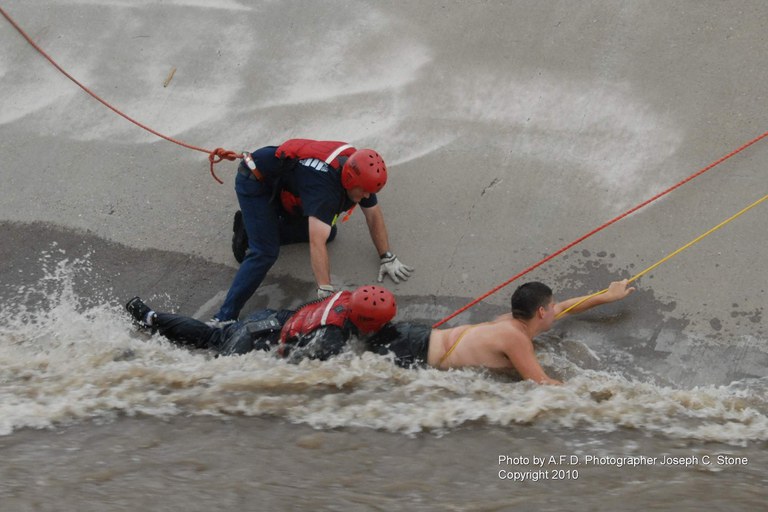 The Heavy Technical Rescue (HTR) Team is one of the busiest teams in Special Operations, responding to over 1100 incidents a year requiring their special skills.
In addition to being certified Basic Structural Firefighters and licensed Emergency Medical Technicians, team members are also trained and certified in:
Swift/High Water Rescue
Confined Space Rescue
Trench/Excavation Rescue
Advanced Vehicle Extrication
Structural Collapse Rescue
Elevator Rescue
High Angle Rescue
Industrial Accidents
Many members of the HTR Team are also members of the New Mexico Task Force One, an Urban Search and Rescue (USAR) team. NM Task Force One is a Federal Emergency Management Agency (FEMA) USAR Team that can be deployed nationwide to any disaster situation.