Fire Investigation/Arson Division
The Fire/Arson Investigation Division is a team of highly trained investigators that provide investigation expertise to Fire Administration. The team investigates fires and fire related incidents to determine the best course of action; Fire Prevention education or prosecution. Turn-around time for investigating incidents is immediate in an effort to get accurate information to present to the courts for prosecution or to refer people in need of other resources as soon as possible. This quick and professional response allows for speedy recovery of loss as a result of fire.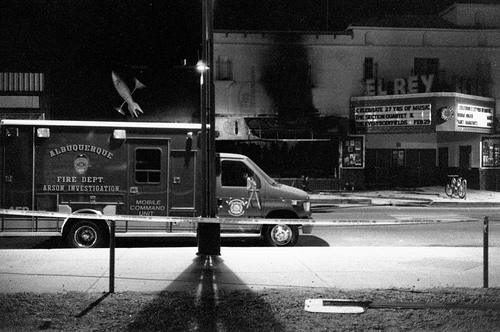 The Division consists of one Captain, one Quality Assurance Officer, six assigned Investigators and a Clerical Support person. All investigators are certified Law Enforcement Officers.
For questions please call 505-872-1493.