Household Pharmaceutical & Infectious Waste Disposal
The following information is for residents only NOT home health care agencies, commercial, or veterinary use (including syringes used for animals). These providers are required to dispose of medical waste according to the New Mexico Administrative Code.
Medication and Infectious Waste
Albuquerque Fire Rescue does not dispose of medications or infectious waste that has not originated from Albuquerque Fire Rescue stock during the course of patient care. Members of Albuquerque Fire Rescue will refrain from taking possession of medications and infectious waste from the public or private entities.
Needles in Public Spaces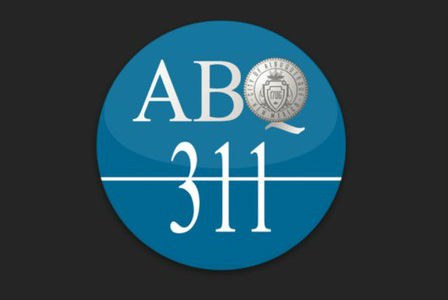 For needles and sharps found in public spaces on City property, citizens have two options:
Call 311 to report it and someone will be dispatched to pick it up although response times may vary depending on who is available at the time.
Use the ABQ311 App on any smartphone or device and report it by selecting the "Needles" icon and filling out the information requested for the incident. The report will be emailed to the appropriate resource and someone will be dispatched to pick it up although response times may vary depending on who is available at the time.
Medication Disposal
Pill Medications and needle sharps are acceptable for disposal at the locations listed below. These can include doctor prescribed and over-the-counter medicines, vitamins, herbal supplements, and pet medications. Remove all medications from their original containers including pills in foil and place them in a sealed bag for disposal.
Proper SHARPS Disposal by the Public using a SHARPS Drop Off Location:
Put all household generated sharps (needles, lancets, and single razor blades) into a rigid plastic container such as an empty laundry detergent or bleach bottle.
Do NOT use glass or coffee cans
Clearly label the container "Contains Sharps" with a waterproof marker.
Immediately put used syringes or lancets into the container.
Screw on the top after each use.
Don't clip, bend or recap the needles because you could injure yourself.
Keep the container away from children!
Add a few tablespoons of household bleach for added safety. (optional)
Seal it with heavy-duty tape when the container is full.
Take to a drop-off collection site or see trash disposal steps below.
Additional Proper SHARPS Disposal by the Public through their Trash Service:
Put your homemade sharps container in a box.
Clearly label the box as "Danger Sharps Inside."
Put with regular household trash.
Unacceptable Medications for Disposal:
Liquids
Chemo or Medical Waste
Inhalers or other personal care item
Prescriptions on the Environmental Protection Agency's P or U list. If unsure about the medication, call the APD Evidence Division at (505) 823-4200.
Public SHARPS Drop Off Locations in Albuquerque
These collection boxes are for household, human sharps only (syringes which are used for human injections), NOT for veterinary clinics , medical practices, nursing homes, tattoo shops, acupuncture clinics, non-NMDOH Harm Reduction affiliated community organizations, etc.
1. Jack & Jill Park Kiosk, 433 Arizona St. SE, 87108
2. Southeast Heights Kiosk, 7605 Central Ave NE, 87108
3. Coronado Park Kiosk, 2801 2nd St. NW, 87107
4. Tower Park Kiosk, 700 82nd St. NW, 87121
5. Wilson Park Kiosk, 1099 San Pedro Dr SE, 87108
6. Southwest Kiosk, Central and Coors SW Bus Stop, 87121
7. Bel Air Park Kiosk, 3901 Phoenix NE & Belair, 87110
Additionally, these other locations will also accept SHARPS drop-offs:
Midtown Public Health Office – 2400 Wellesley Ave NE, 87107 – (505) 841-4100
Albuquerque Healthcare for the Homeless – 1217 1st St NW, 87102 – (505) 766-5197
Northwest Valley Public Health Office – 7704 2nd St. NW – (505) 222-6500
Transgender Resource Center of NM - 149 Jackson St. NE, 87108 - (505) 200-9086
Casa De Salud (Just Healthcare) - 1608 Isleta Blvd. NW, 87105 - (505) 907-8311
Infectious Waste and SHARPS Disposal
Albuquerque Bio-Waste Disposal Companies (for Public and Private):